This figure I almost requested my husband to buy as one of my Christmas presents… until I found something else I wanted XD. Was attracted to her by the yellow and blue colour scheme.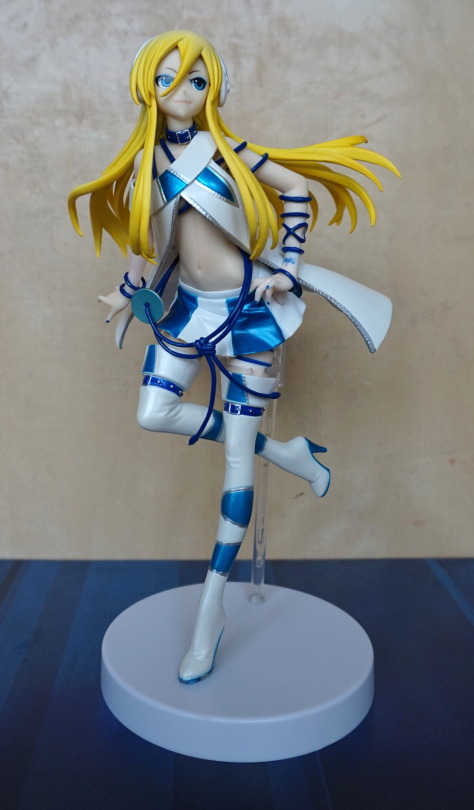 Mmm, shiny. And what a look she gives, lol. 
A closeup of the face: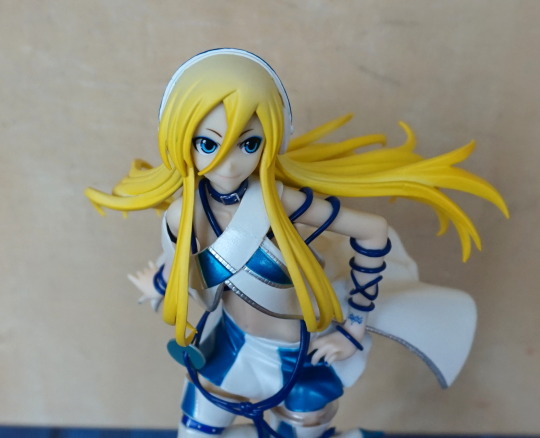 Again, the hair is a bit meh with the paint, makes her look a bit sun-faded imo, but the sculpt is better. Here's a back shot, showing the hair sculpt: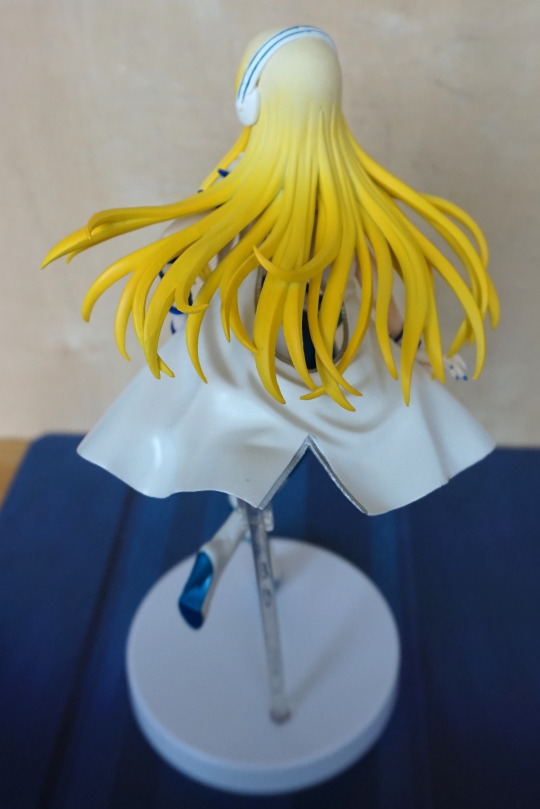 Not much goin' on on top, but plenty of movement out back. You can also see the stand that holds her leg – was dubious about it at first, but it does make her much solid standing up, so it's staying. 
Here is her left side: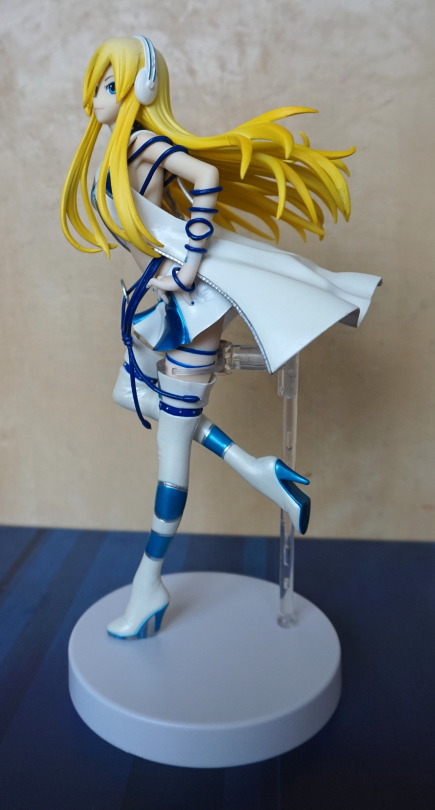 Lots of wiry details, and a clear shot of the stand. 
And t'other side: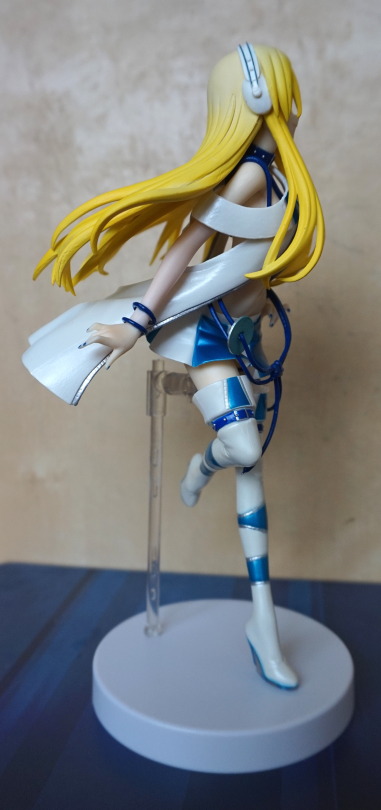 Both her hands are posed well, adding to her pose. I like the way the clothes are on her body, especially with the top being a separate piece. 
My favourite things about this figure are the blue, her belly and her collar. Not sure how I feel about her facial expression, but it does make her stand out.