This figure I was thinking of preordering, but saw one come up at a good price on MFC, so I went for it. Negotiated a bit more of a discount, due to peg damage (yeah, and it's deffo not one I'm fixing with a bit of glue…).
Aand this arrived: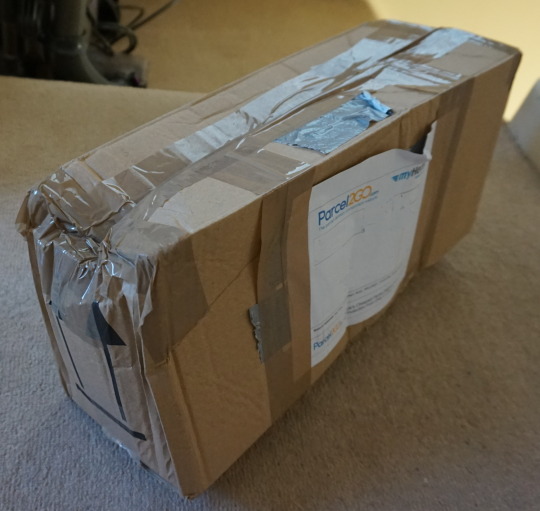 Not surprised the Hermes lady skedaddled that day, and didn't check to see if I was in (though she doesn't normally).
By the merciful Postal Gremlins she was fine though: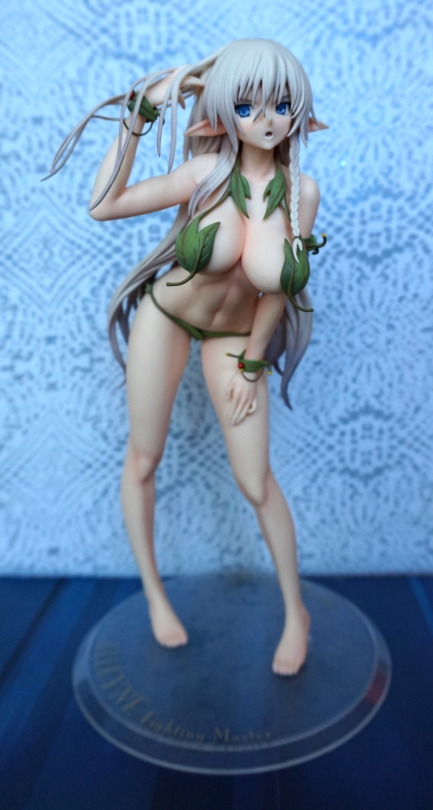 There is one paint scratch in her hair, but the seller's shots don't show that part of her hair, so not sure if that happened in transit or not. Due to the scratch's location, it was probably prior to transit ><.
But… she's definitely a stunning figure. And that peg ain't gonna be fixed – it's a hollow peg, which allows for a metal reinforcement rod to sit inside of it, so it'll need re-architecting to act as a peg again. She stands reasonably well as-is though.
Alleyne's left: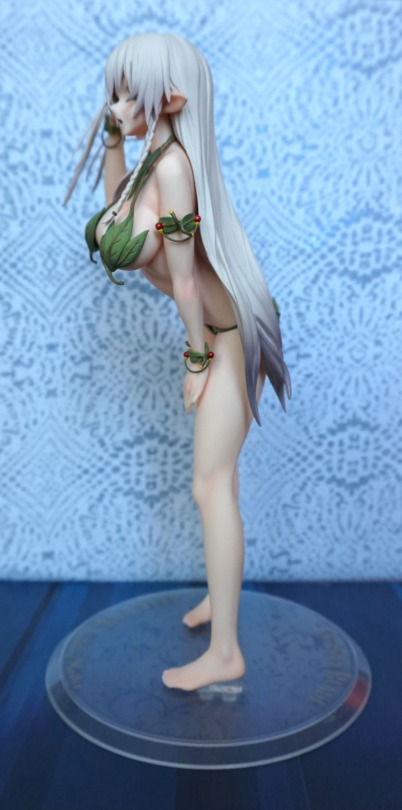 I love the leaf details on her arms. The colours work well together and they're nicely detailed.
Alleyne's right: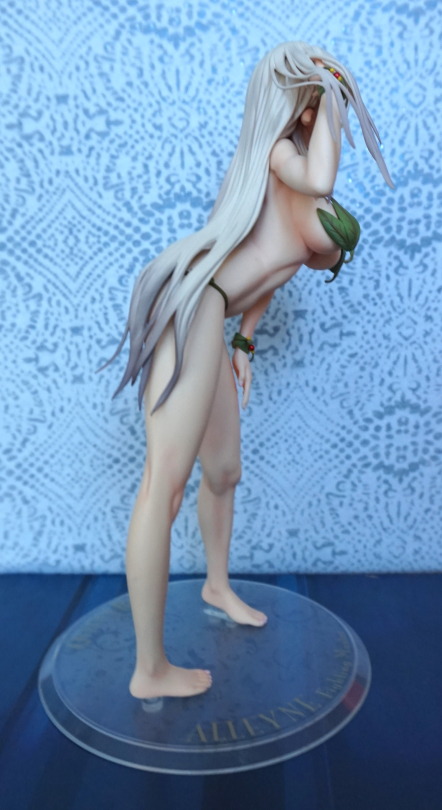 I like the way her hair flows over her arm. Her body sculpt is very much in evidence here – muscly and looking realistic.
Her back: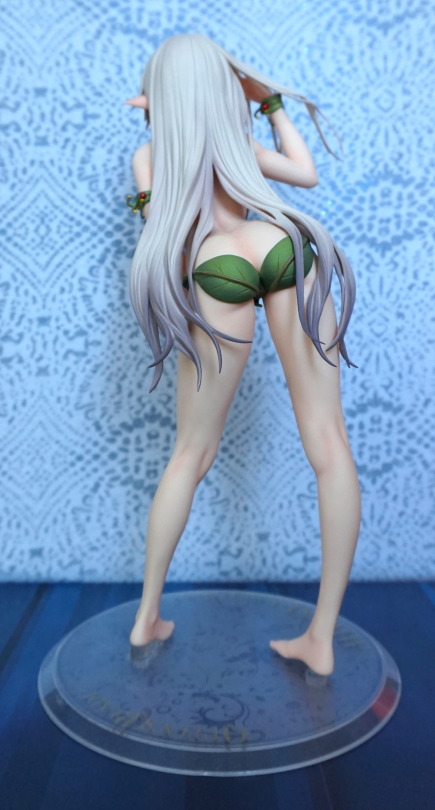 Her hair flows nicely down her back, and she has some detailed butt-leaves. Unfortunately with the leaf-panties they've only put in one peg, so they're very difficult to get off – had to watch a video to see how it was done, as I don't have her instructions. Also, due to the way they come off, it's likely to be paint transfer city, so not in a hurry to do that. Already had to remove some transfers from her hair and chest leaves, and I know there are a couple on her backside. I have the feeling that she may have not been cast off before, hence the parts rubbing some, and transferring paint.
Overall, I think this a very nice figure, where dressed and cast-off work well. Just a shame that they didn't put two fasteners in her underwear to make her a lot easier to cast-off & redress. She is quite tall, and a good, chunky size. If you like what you see, I would recommend this figure. If buying secondhand, definitely find out about peg condition she does stand OK on the one peg, but is a little on the wobbly side.