This figure I had a couple of goes at trying to win at a claw machine, and realised it probably wasn't gonna happen, so ended up looking for it throughout my holiday. Ended up finding her cheapish without box:

Aww, cute figure. These Banpresto figures are certainly a good thing in the prize figure world. I love Yuuki's hair colour. The sculpting is good. but similar to the other EXQ ones I have, the skin lacks shading. The dress has an embossed pattern on, which I'm on the fence about. It does add detail, but does look a bit like she's bandaged. Paint on the hair band looks like it goes a bit far on mine. 
Face: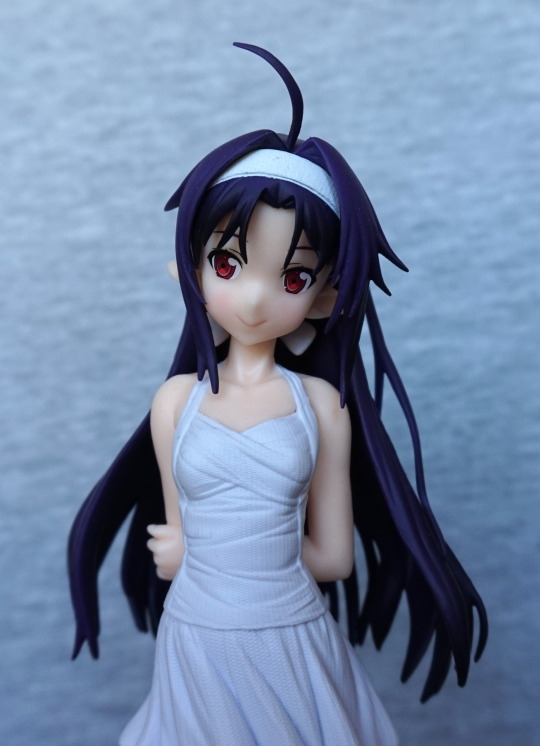 Here we can see where the hairband is either ridged or the paint goes too far. Decision up to he reader. She does have some blush on her face, which is a nice touch. I love her cute expression. On mine, if you look closely, the chest doesn't quite marry up with the dress, but it doesn't really show when on a shelf.
Left: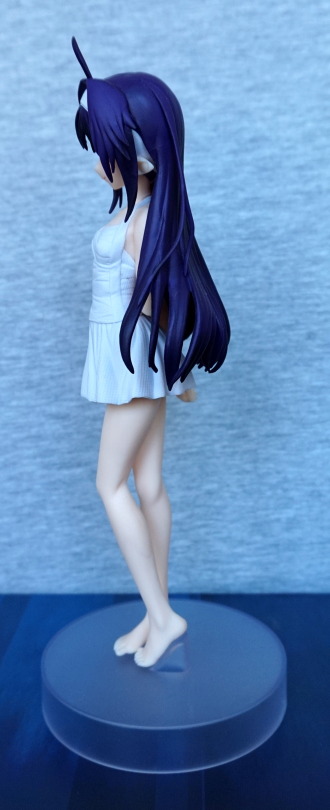 Her hair curls around her nicely, and we can see where she sits on the stand. Her stand holds her well. The sculpt of her ears is clean, and looks good.
Right: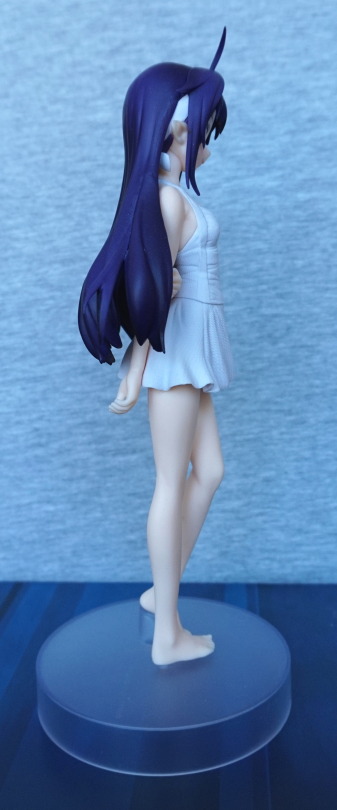 Here we can see there is shading in the hair, and a couple of seams. The seams are pretty decently hidden. 
Back: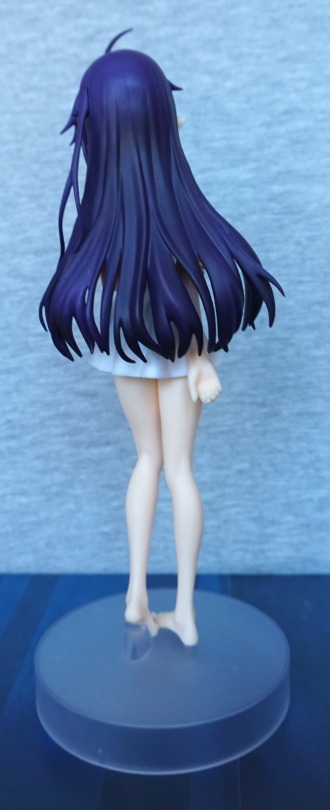 Here we can see where the hair goes from light to dark, to light again. The backs of her legs are sculpted nicely too. 
Overall, I'm glad I got this figure, but don't think it's worth more than I paid. Some of these new EXQ figures are really worth their aftermarket price, but this one I'm on the fence about. I'm glad to have her, but with the outfit and the hairband, I'm more on the fence about her than the other EXQ figures.