There were many Maris to choose from, and I decided to go with this one: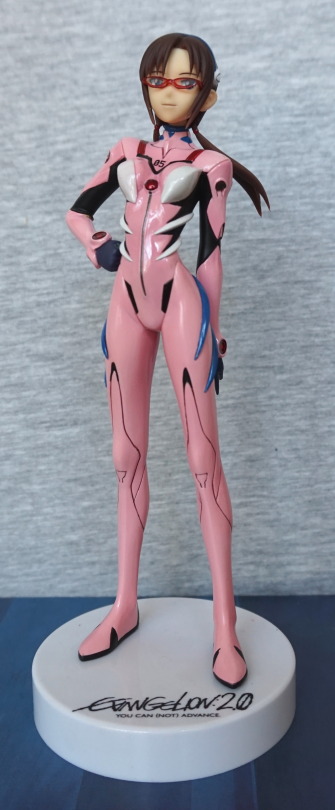 I went with this one, as Wave figures tend to be better than prize figures and not too expensive. Also they're not too big, which is a bonus when to use haven't got infinite room. Out of the box, I am really pleased with this one – she is well-painted and sculpted, and the finish is really nice. She has a pretty basic stand, but I'm not too bothered by that.
I like the shininess of her plugsuit, and her expression fits her seriousness. The glasses are also well done.
Left: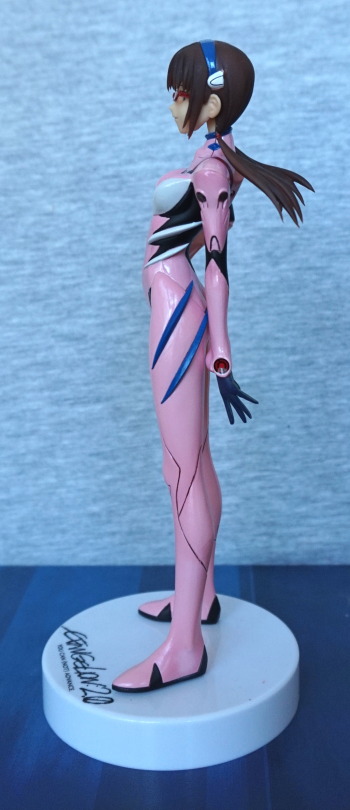 Looking closely at the lines on her legs, they're not perfect, but do the job. There is also a bit of a ridge where her legs connect to her body, where you can see the blue parts have been made to compensate for this. The side of her head looks good, though I think I'd prefer if her hair learned on her body, rather than stick out like it does. She doesn't have much movement in her pose, so it makes it look a little odd to me.
Right: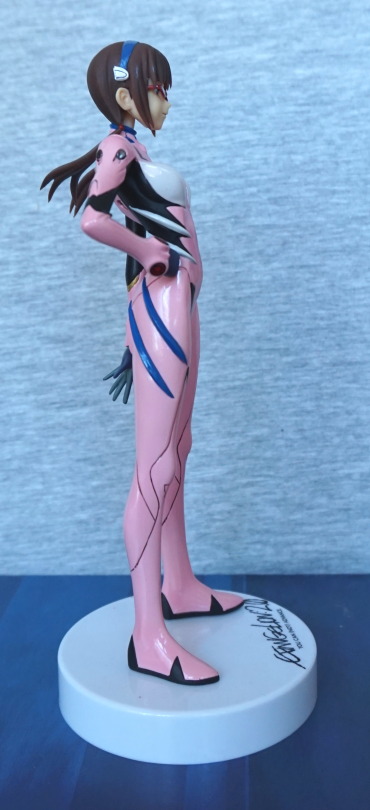 Not too much different from the other side. Her headband paint is a bit better on this side, and her hair looks less odd, as it doesn't look like it is floating of its own accord. The different coloured parts of the suit are well defined.
Back: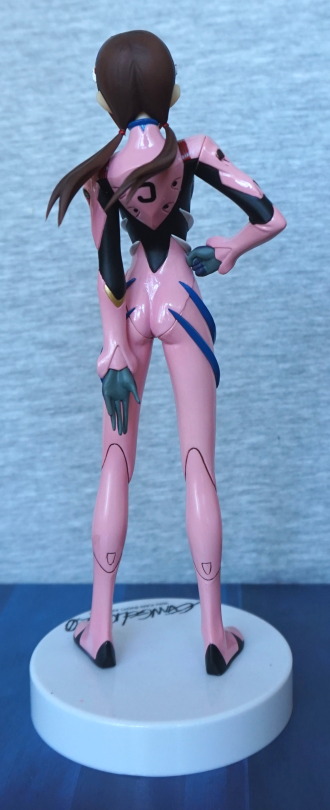 A little sneaky gold bit! Funny what I notice when writing these blogs. Her hands look good and are well posed. Ridges where her legs join her body could've done with some tidying up. Her backpack looks good, and her hair makes more sense from this angle. Her hair is a soft rubbery plastic, so not too much chance of breaking it. There is some sculpting on the upper part of her hair, stopping it from being totally plain, which is nice.
Overall, I think this is a decent Mari figure, and a cut above a prize figure. However, the joins could have done with some work to make them less severe. If you can pick this one up at a reasonable price, and happy with a smaller figure, I'd recommend it.