This figure I was considering buying prior to Japan, and came across whilst I was there, so decided to buy him. For Nathan, there are only two prepainted non-trading figures, and the other one was an exclusive, so if you're a fan of this dude (not in costume) it's slim pickings.
So let's take a look what we got: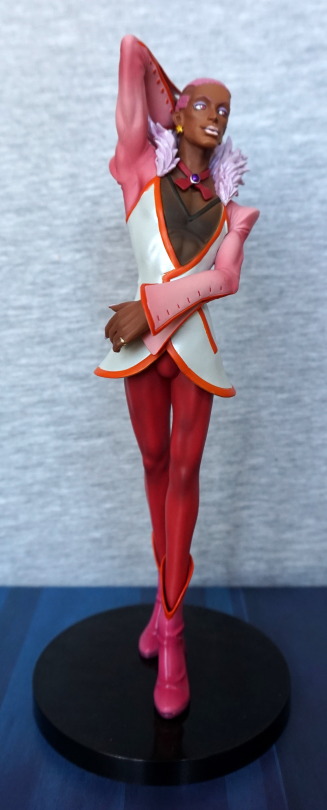 All in all, a pretty decent figure. Phew. Some paint flaws on the orange parts of his top, but the rest of it seems decent. His makeup has been replicated well, and he has shading throughout his outfit, which is definitely a bonus for a prize figure.
Face: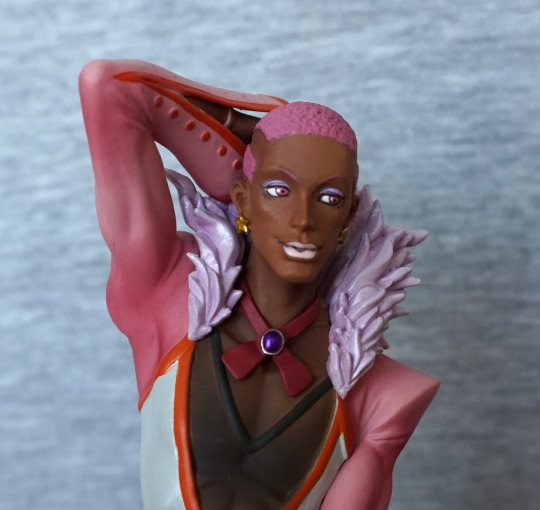 He has nice sculpt detail in his face, along with the makeup that matches with the show. I also like the ribbon around his neck, which is painted well, and I especially like the purple of the gem attached to it.
Left: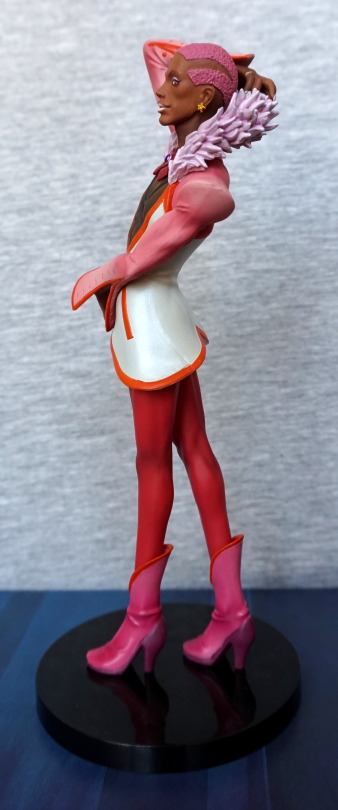 His hair and ruff look really good imo, and look pretty much like they're supposed to. His earring is crisp and defined, which is good for such a small part. The clothes flow nicely, along with the shading present. We can see one seam down his coat, but it has been fairly well hidden.
Right: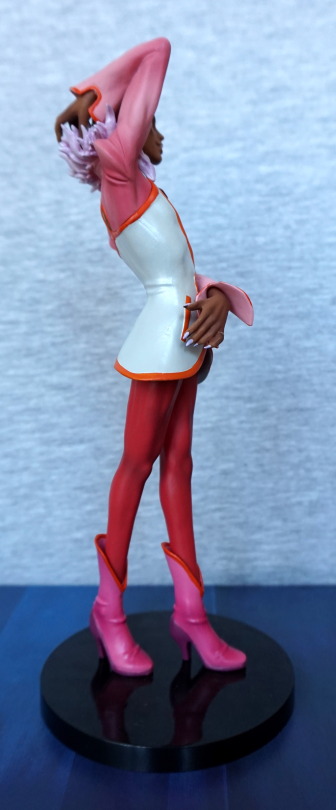 Here we can see he has painted fingernails, which is good, and the different finishes. His coat is shiny, whilst the rest of him isn't.
Back: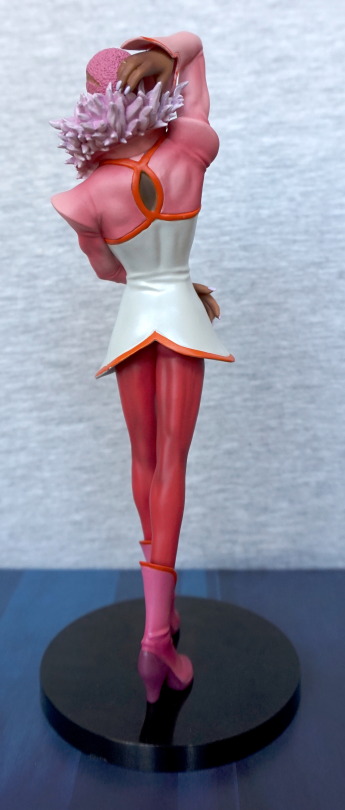 Here we can see his right hand has a ring on, and also has painted nails. The edge of his cuff could've done with a tad more orange paint though. His ruff is nicely shared though, and I like the hole in the back of his top – it adds a good amount of detail. His leggings and boots are nicely shaded, to complete the figure.
For a prize figure, this one is really good, so I am really happy with him. I'm glad they did a decent job on him as there is rather a lack of figures for the side characters of Tiger & Bunny, especially out of costume. He is one of my favourite side characters, despite being a bit too stereotypical in places. If you like this dude, I'd recommend this figure. It should also be pretty cheap to obtain, as these Tiger & Bunny figures don't seem overly popular.