This figure I found in a bargain bin, with only half of its packaging, so he was cheap: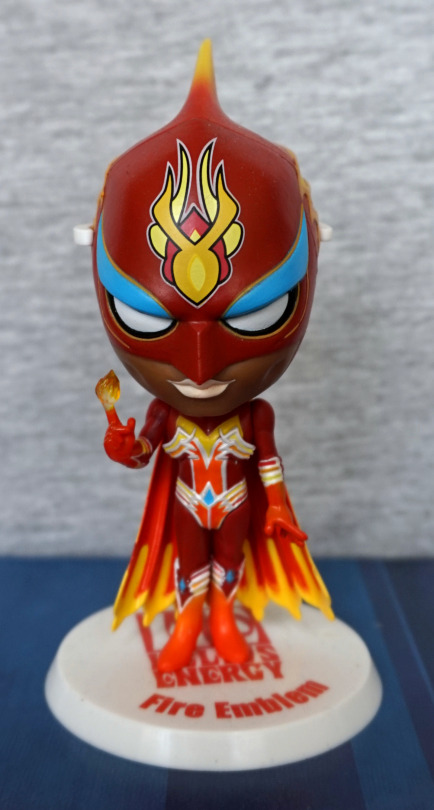 I love the bright colours of Fire Emblem, and this one is painted well. The decal on his head is nice, and the blue contrasts nicely with the red. They've made good use of transparent plastic to have him making the small flame that he does in the show. His cape is also nice and bright. 
Left: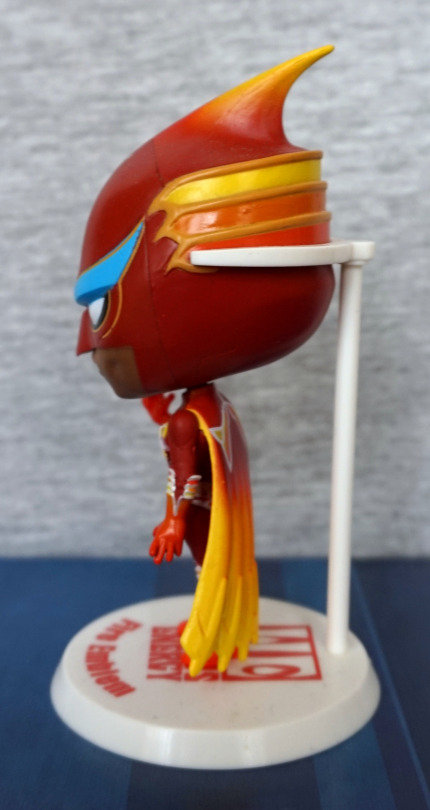 The tip of his mask has a nice gradient to it, and the stripes are painted neatly. I find his chibi head shape a bit awkward from the sides though – looks a bit too fat. 
Right:
Some stray mustard yellow on this side, and the head seam is a lot more obvious here. Didn't quite go fully together in assembly. His gloves looks nice though, and the cape curves a bit, which is nice.
Back: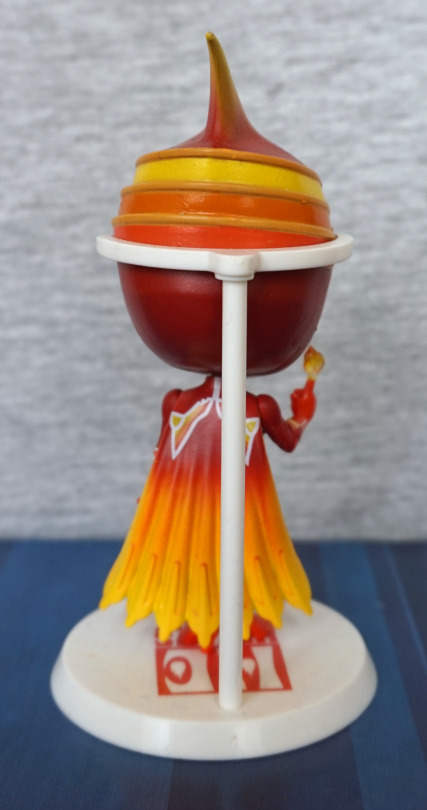 Really liking the gradient in his cape, and the detailing on it is good. It has a sculpted shape to it, which really helps, especially with the parts at the bottom. 
The base has his company logo on, plus his name, though the logo is mostly obscured by his feet. Might've been better just to stick with whatever parts of the logo fit without his feet in the way, but eh. 
Again, this is a character without too many figures, so it's nice to have him represented in my collection, even if it is in chibi form.