And the last in this series of Reis!
One to make you feel better: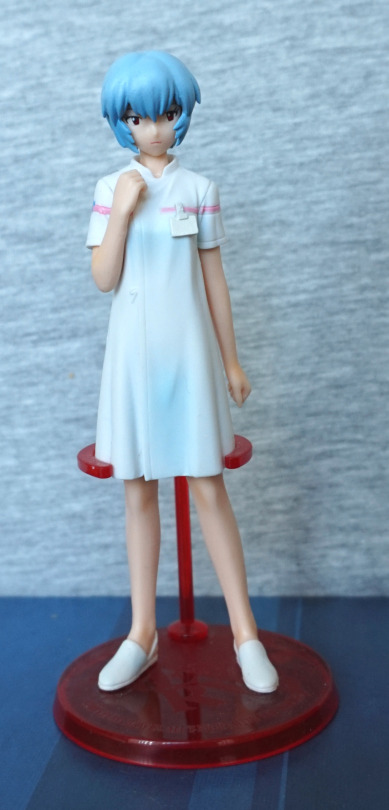 This one is also in the Portraits series of figures. Not sure if Rei would have the best bedside manner as a nurse… but here we are! The paint is a bit iffy in her stripes, but the shading on her dress does add a fair bit to this figure. 
Left: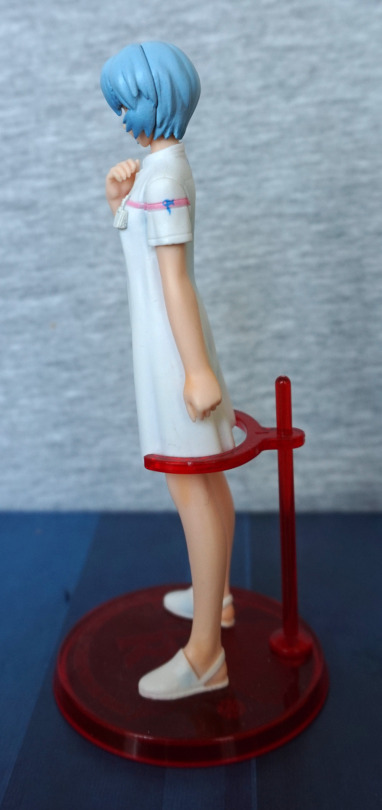 She has a blue bow detail on her sleeve, but it looks a bit like a paint mistake. Would've been nice if this was a separate part. The stand holds her well, and its positioning makes it the least obtrusive it can be for the style of holder chosen. The band on her slipper is painted well and is sculpted, which makes it look good.
Right: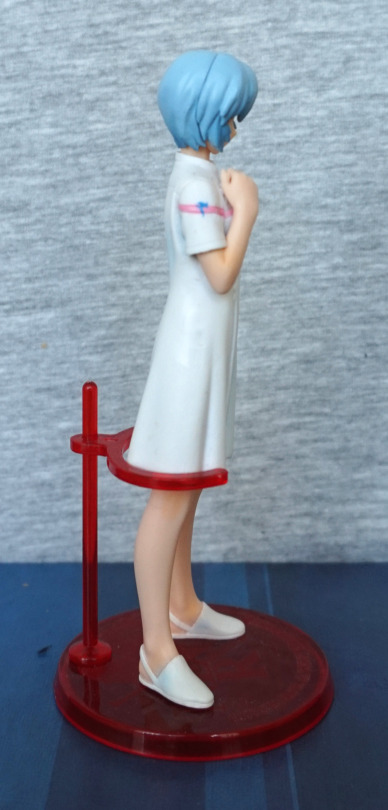 She has a seam in her hair, but decent for a trading figure. 
Back: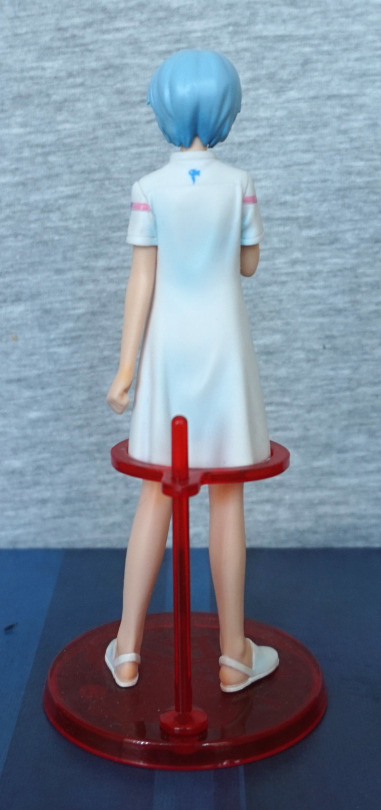 One more paint-bow back here, and some nice shading. I like the way the slipper bands dig into her skin slightly. Her hair is a bit too rounded and smooth, especially compared to the one I reviewed yesterday. The shading is still nice though.
If you want a small nurse Rei, this one hits the spot. I like collecting these Portraits figures, as they're usually of good quality for a reasonable price.