And one more Kaworu for the road: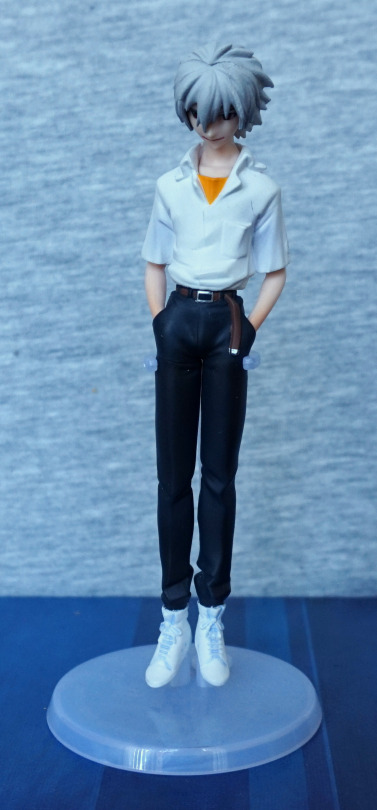 His hair is OK, but has a bit of a mould line. His shirt is nicely sculpted, and his undershirt neatly painted. His trousers look good, and moulded well around his hands. Or where his hands would be…. Belt paint is OK, but a bit scruffy in places. I like the sculpt job on his trainers – the laces stand out form the rest of the shoe, which not all sculpts capture. The base has been made to make it look like he's floating a bit, which kind of works. My main downside to looking at him from the front is they have his head tilted too far down so you can't see his face much. Would've liked to see his face feature more. 
Left: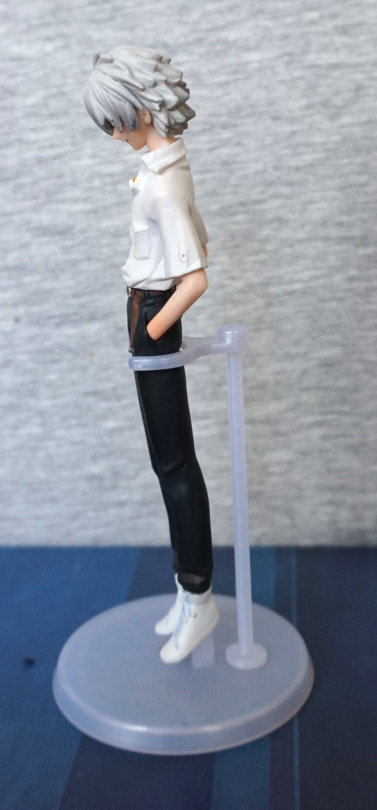 His hair has a fair amount of detailed moulding from the sides – all the spikes have been sculpted. The arm goes convincingly go into his pocket, and looks good. There is a small detail on his sleeve, which is a nice touch. 
Right: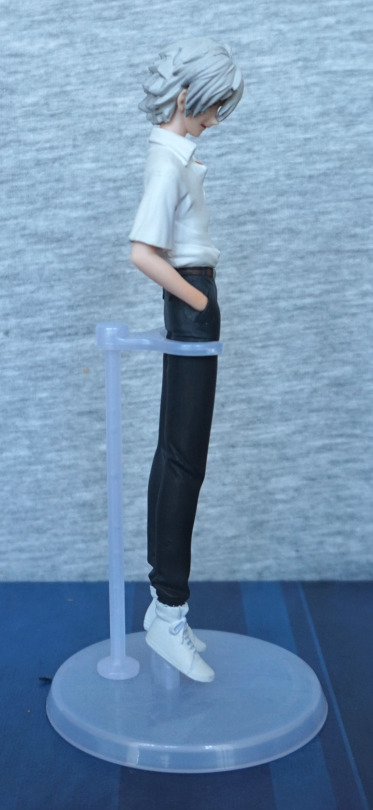 Hair also good looks from this side, and we can admire his ear on this side too – it's been sculpted well. The collar is possibly slightly blobby, but doesn't bother me. I like the creases in his clothes, and they look good. 
Back: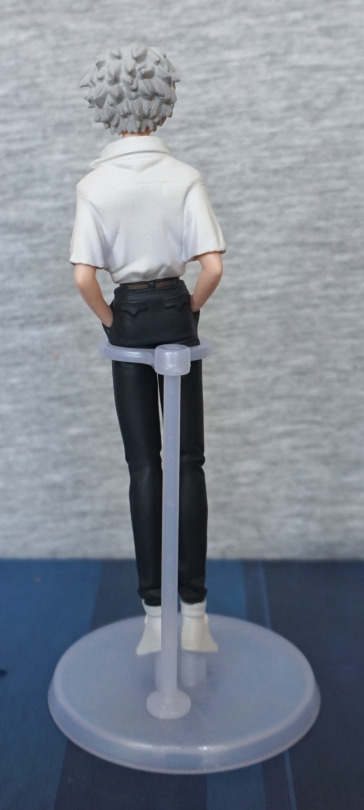 Here we can see his hair is shaded, which shows some from the sides too. His back pockets are sculpted well, and the belt painted neatly back here. 
Would recommend this as a small figure of Kaworu. If you don't mind him looking at his shoes, he's a nicely sculpted and painted trading figure.