Hm, it's been a couple of days without Evangelion figures… let's have another!
This time Kaworu: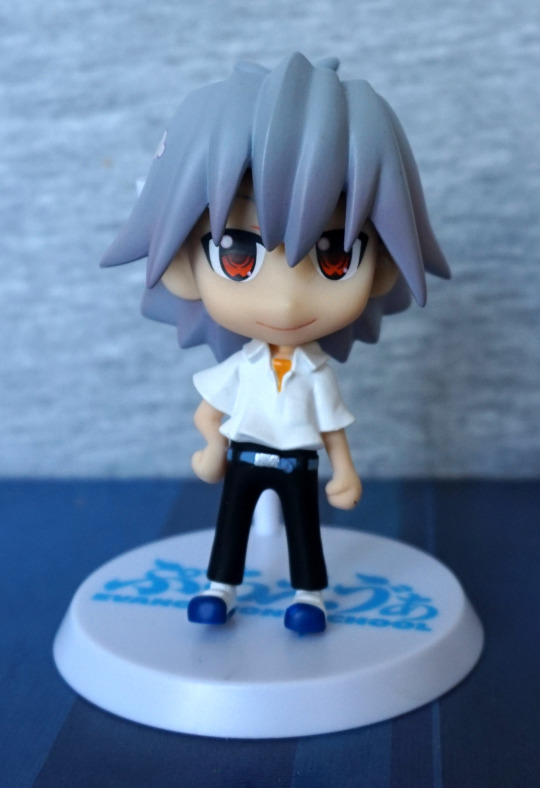 This guy I bought loose at a Hobby Off. Not sure "cute" goes with Kaworu, but… he does look good cute! The hair has some purplish shading, which adds some depth. He's been painted neatly, and the colours look good.
Left: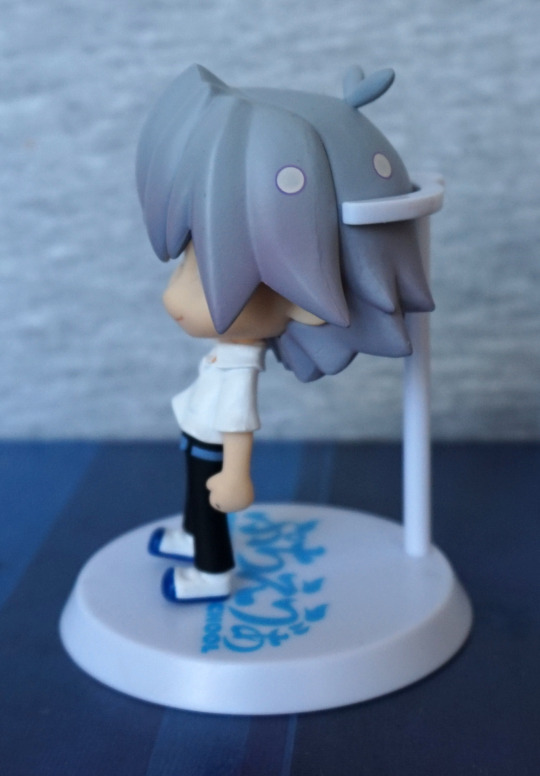 The purple shading continues on this side, and we have a couple of those stylised shine spots. He also has a bit of hair sticking up. 
Right: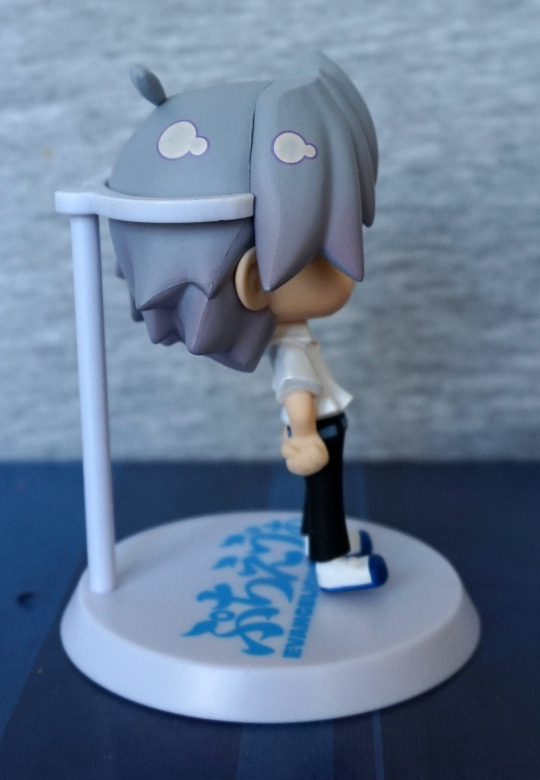 More fancy shiny spots. His sleeve looking somewhat solid.. His hands don't have much detail, but do the job. Hair seam trying to show itself on this side. I like the way his hair is spiky at the bottom. 
Back: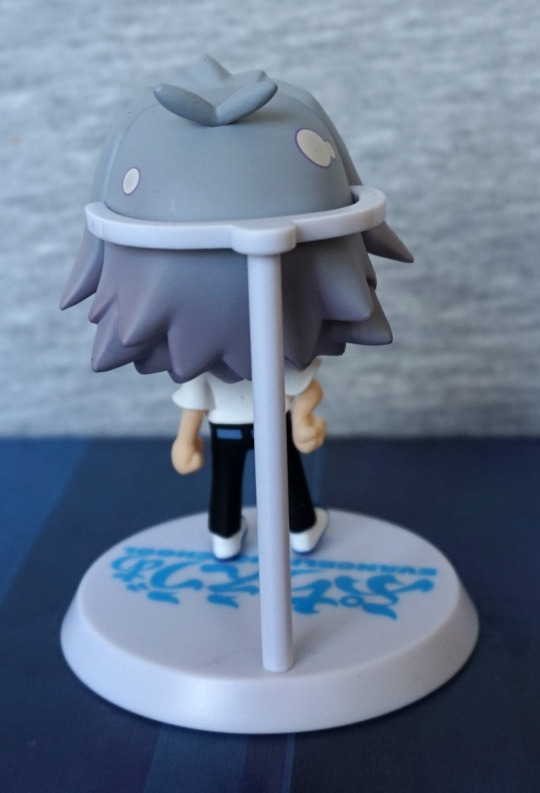 Hair looks OK from the back, and has a decent amount of shape to it. Back is painted well too. 
The stand itself isn't anything too special and mostly does the job. He can be quite easy to knock out of the stand, or simply fall over. He's not the worst for it, but it does look like the previous owner had that issue too, as there is a paint transfer on the base from his foot. 
Overall, he's a decent little chibi imo. Would recommend if you want chibi Kaworu. And you know you do 😛