This was the most expensive gachapon figure I got from a gachapon machine whilst I was in Japan: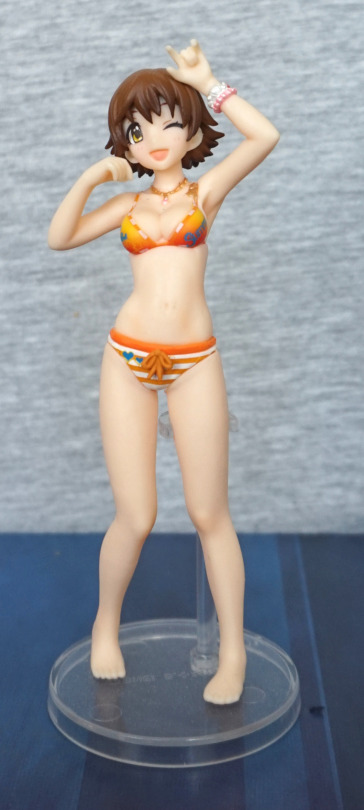 And personally, I think she was worth it. The sculpting is really good for a trading figure, and the paintwork has a fair amount of details. 
I love her happy expression and pose, and the shading in her hair. The jewellery is nicely painted, which is especially good on a small figure. I love the bright colours they've used on her bikini, and the colours are blended well. The only real issue I have with the front of this figure is the join above her bikini bottoms – it doesn't quite go together, and leaves a little gap. 
Face: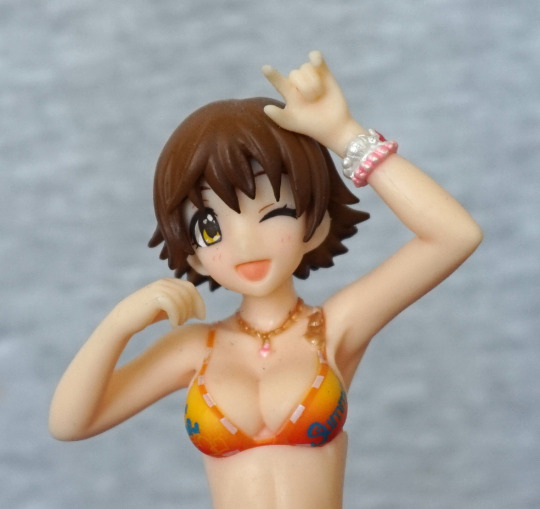 Here we can see the small details on her face – where she's blushing. The painting is mostly really neat, with only some small bits outside of the lines. Her bust has been well-sculpted, and look like boobs instead of balloons. 
Left: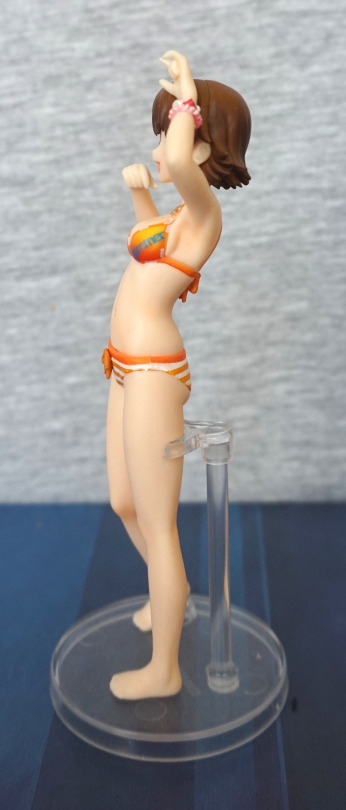 Here you can see the gap at the front a bit better. The lettering on her bikini top is crisp and clear. Her hair seam is quite nicely hidden. 
Right: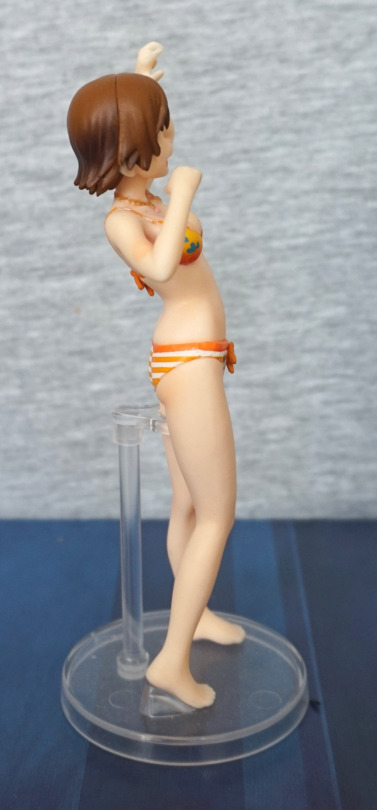 The hair seam is more obvious on this side, but still reasonable. The hair shading is a bit off – the back is shaded quite differently from the front. Her pose looks good and is quite dynamic.
Back: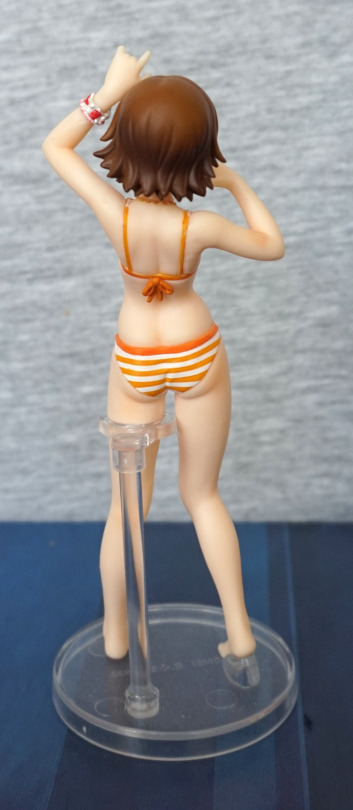 Her hair looks good from the back, and the bow on her top is sculpted well. The stripes on her bottoms look good, and follow the contours on her backside. I also like the details on the top of her bracelet, which you can see from this angle. 
Hey, look at this!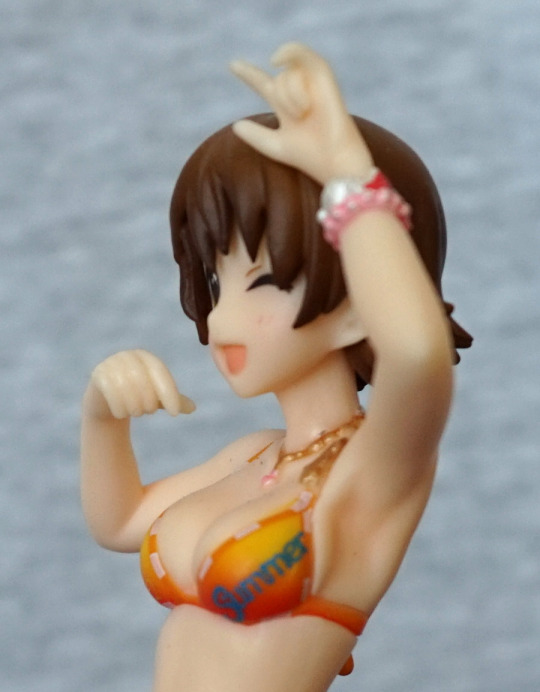 … from this angle she ain't just pointing at herself…
Overall, I'm really happy with this figure. I might not be into Idolm@aster, but this is a nice figure in its own right. Glad I got this gachapon.