Just a small figure for today, a li'l chibi Kaworu: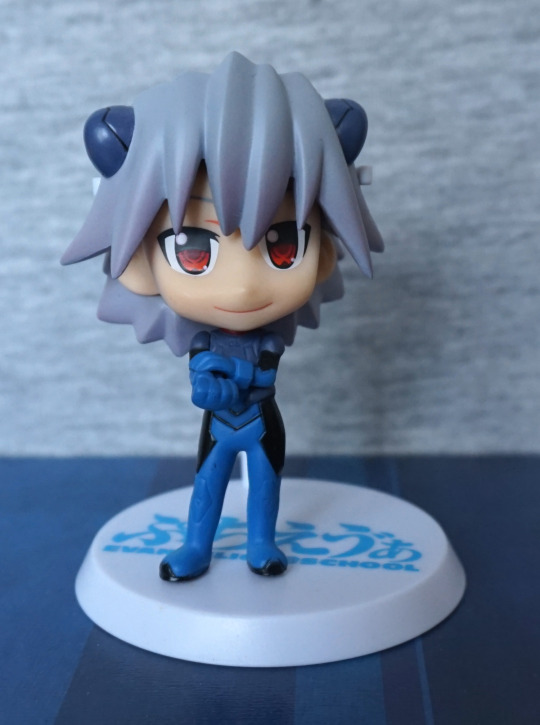 Got him in a shop in the UK, who sells a few small anime collectables. I like the light shading in his hair, and the facts he's in his plugsuit. Not sure if the face entirely fits him, but I'll mildly let it off for being a chibi. 
Left: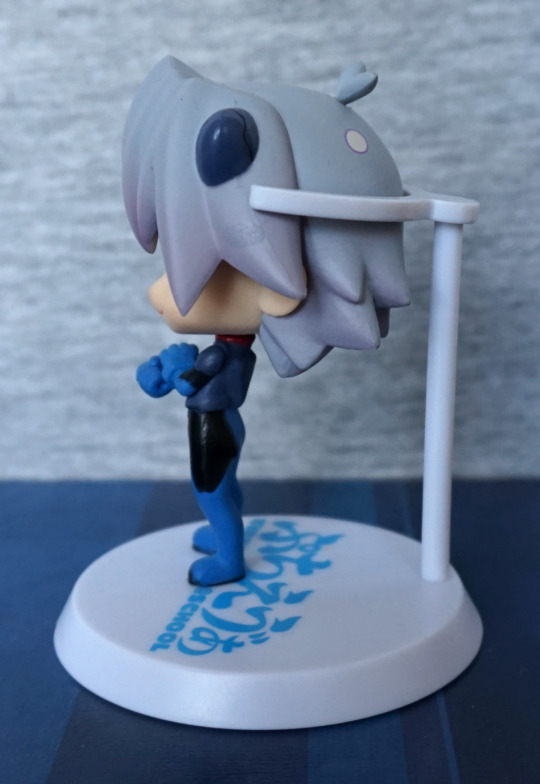 Here we see he has a painted ring shine, which I'm not a massive fan of. I like the sculpt of the hair though, and the plugsuit looks decent from the side.
Right: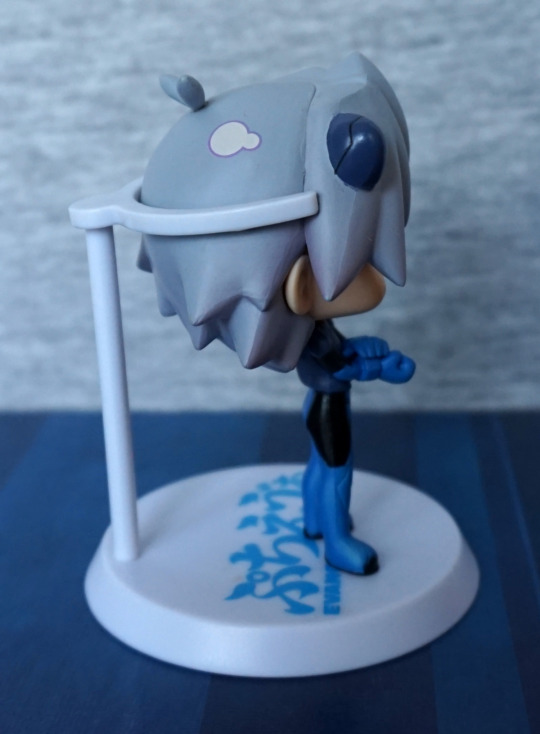 Again, more shine, and a li'l tuft of hair at the top for added cuteness. Hair mould lines are mostly blended in, giving the hair a "finished" feel. Plugsuit is also neatly painted on this side, and I like the fact his ears have been sculpted and are poking out of his hair. 
Back: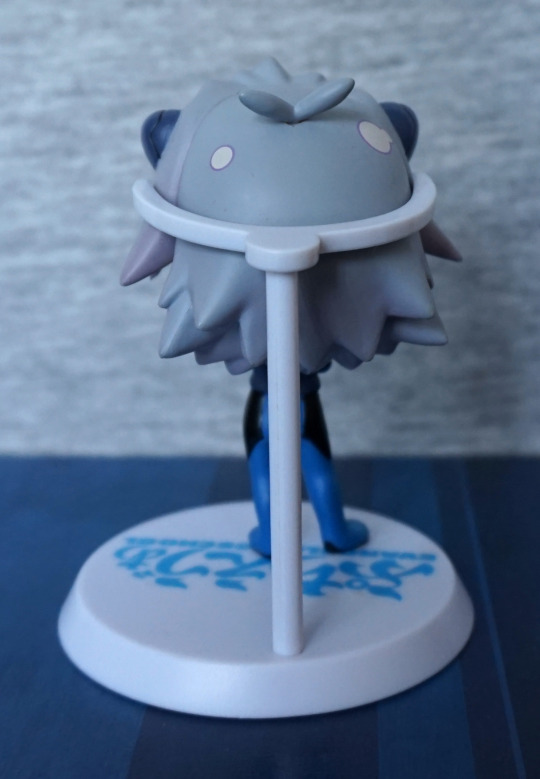 Looks OK from the back, but the stand does rather hide him. With the stand going most of the way up his hair, it's pretty distracting, if you want to look at him from the back. Also he has a nasty habit of pinging out of the stand when you move him, which I don't like. Kinda wish it was lower down somehow, or he had a body stand. With a poke-in-the-back stand you do lose some design, but they do tend to hold figures better than these claw stands. 
Overall, he's an OK chibi, but I'm not sure how much it really captures Kaworu, though this is based on his Evangelion@School appearance rather than the show. Wish the stand would hold him better than it does, but it is functional if you leave him be.