I bought this set cheap-ish at TK Maxx. 
First up is a silverish Batman: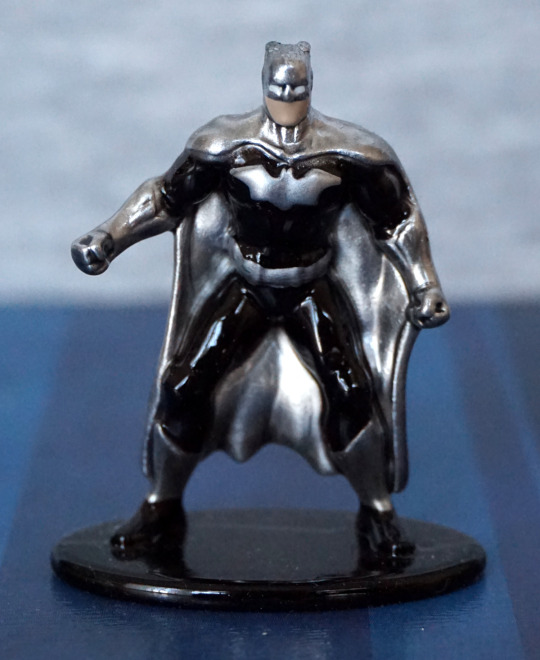 The paint is mostly in the right places and doesn't look too bad. No mouth painted though… Can't say I'm a big fan of the colour scheme, but I think it works. 
Back: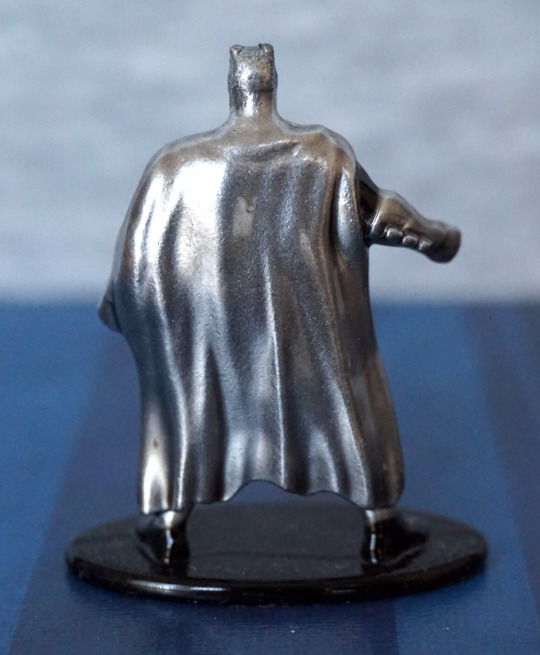 Not too much to see at the back. The cape is nicely wrinkled though. 
The Flash: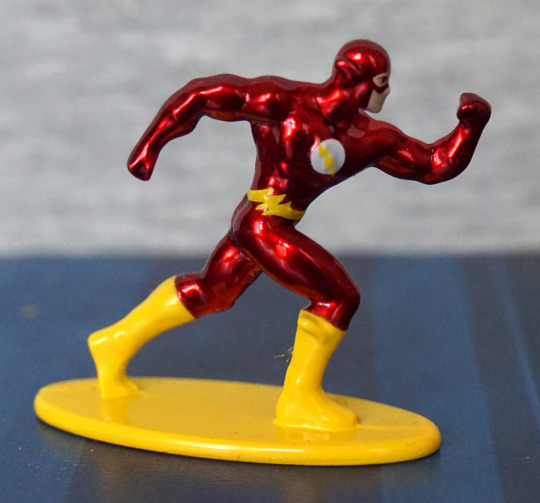 I like the colours on this one, and the paint is neatly done on this o0ne. The logo came out decently well on his chest, and his muscle definition works. 
Back;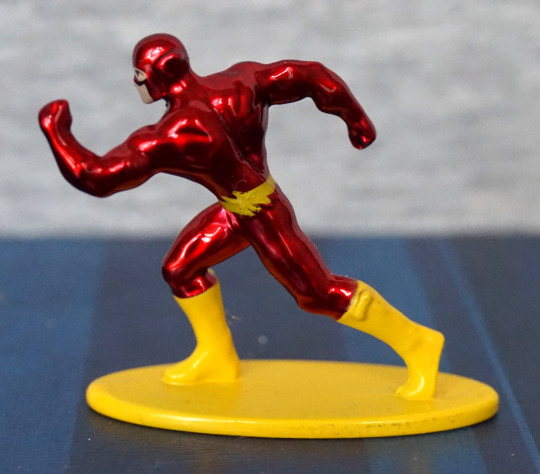 His belt is a bit sloppy here, and the wing(?) on his boot is more of a nub. His body is sculpted well though. Pretty pleased with this one.
Green Lantern: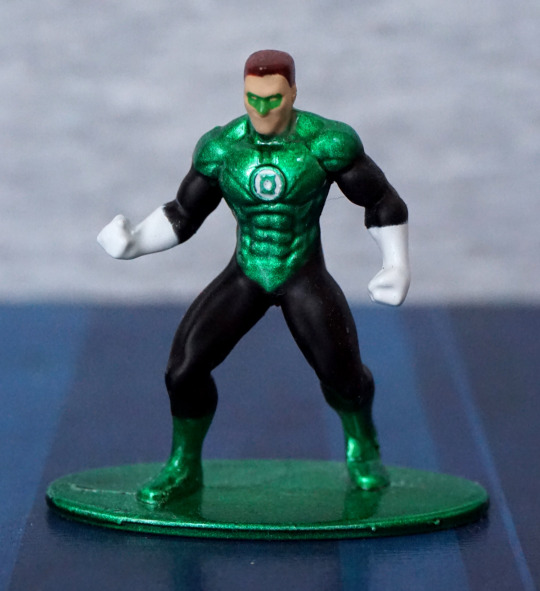 This guy, the paint went a bit sloppy – think the green needed to extend a bit more down his front, and one of his gloves has a bit of white mist paint. His mask is OK, but again, half a face, though the way his faces is moulded almost gives him a mouth a bit higher up. The logo on his suitl looks nice, but his chest does sort of seem to melt at the bottom, in terms of sculpt. 
Back: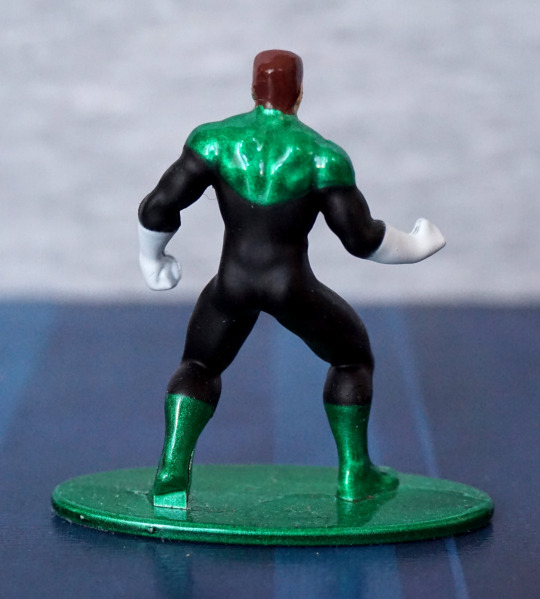 Looks OK from the back, though his hair does melt into his suit. Don't think the green and the black paint want to play nice with each other, but I don't think it's too bad.
Out of these three, Flash is the one I like most. I don't think any of these look bad, but not really keen on the Batman.