This figure I bought secondhand from another user on MFC.

She has a small chip on her leg, that was there when I bought her. She's a very tall figure and quite heavy, as she's cold cast. 
Left view:

Some detail to be seen here, in her armpit and wrinkle on her swimsuit. 
Right view: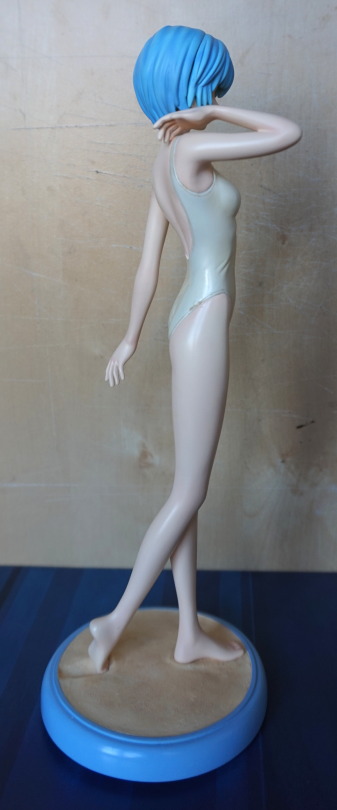 Little bit of a mark here too, at the bottom of her swimsuit. Doesn't really affect looking at the front of the figure, and that side of her is obscured from where I chose to place her, so I forgot it was there, until I got her out for these photos. 
Back:

Some detail to be seen here, but nothing that stands out to me. The dent in the sand on the base is a nice touch. Being a heavier material, it does cast some of its own shadows, but there's no shading in the paint. This leaves her looking rather plain compared to other figures, especially as her skin tone is paler than the concept art for this figure. 
She's rather a mediocre part of my collection. I don't regret buying her, but she doesn't particularly stand out, either.