And now for some main character action: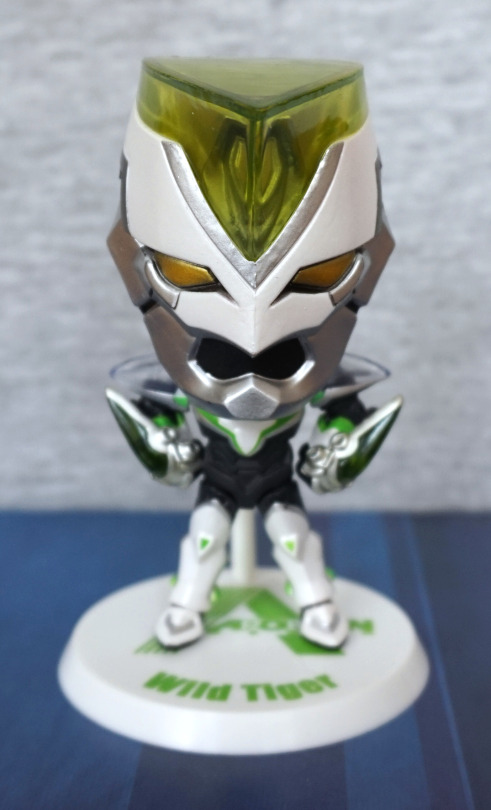 Whilst I don't usually go for chibis (yet I'm doing a series of blogs featuring them…) I do rather like this one, and well, in Japan they're cheap, lol. I liked this one for the detail on it, and I like the clear part on his head. He's been painted well, and he has a decent amount of detail – his eyes have the black inset, the silver parts have been split into separate parts, and he has the clear shoulderpads and the guards on his arms. 
Left: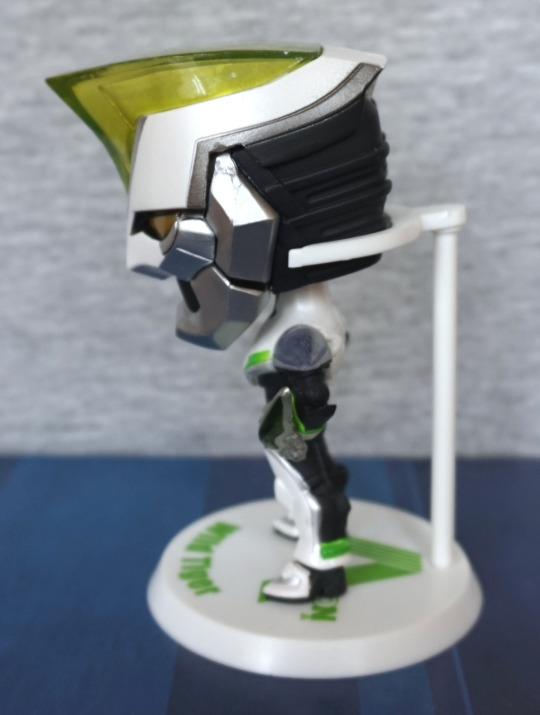 His head does have the wideness of a chibi, but doesn't feel drastic compared to Fire Emblem. The shapes work well, and the colours feel well-chosen.
Right: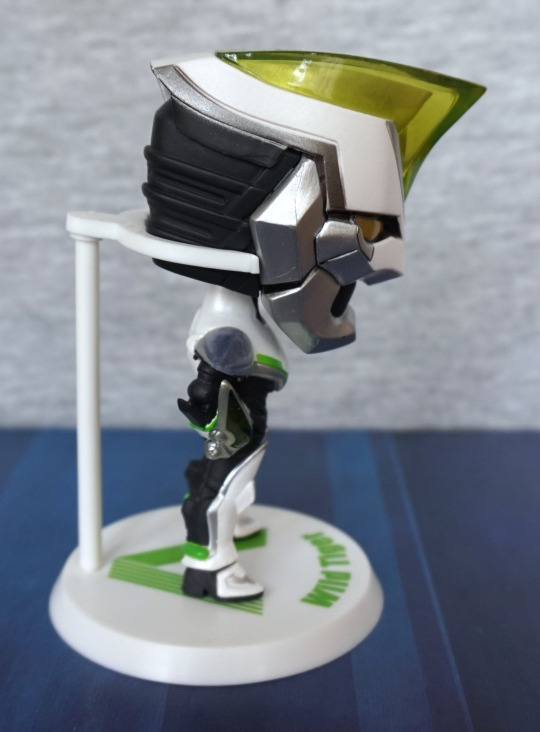 Same as the left really. I like the detailing on his legs – he has the silver edging and the green part that goes around his anke. 
Back: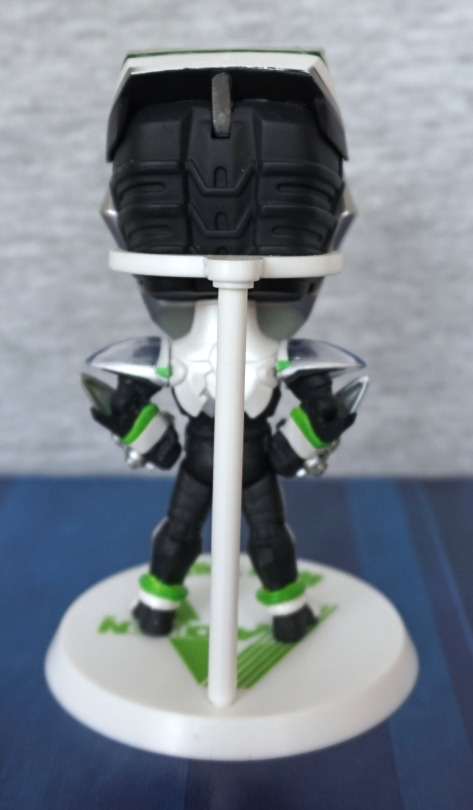 He's sculpted well back here, and you have the details of the back of his helmet, and the shapes in the white portion of the back of his suit. Some small green paint details, which help add accents to the figure.
Overall, I rather like this chibi, and am glad to have bought it. His base is better than Fire Emblem's as you can see more of the company logo, which is also helped by his wide stance. I'd recommend this chibi, if you want a Tiger chibi.