Just a small figure for today, but a trading figure I was excited to see: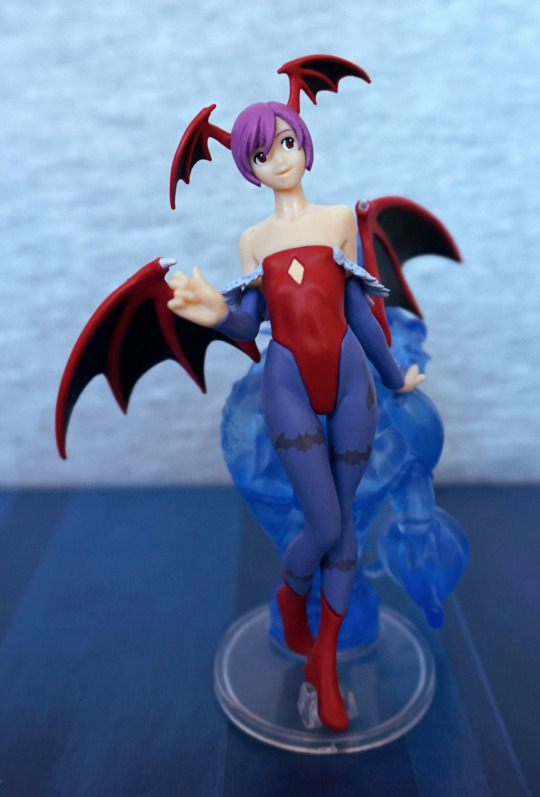 Lilith from Vampire/Darkstalkers. I love the cute look on her face, and the strong, vibrant colours used for this figure. Her hair has come out nicely, along with all her wings. For a small trading figure, it has been painted well, and looks the part.
Left: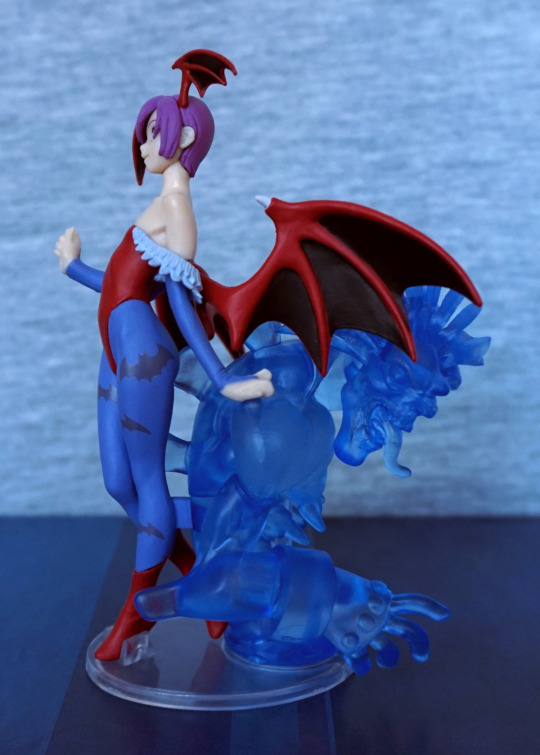 I like her jaunty pose. The wing paint is mostly where it should be,with only a little bit out of place. The bats on her leggings are nicely defined. Here we can see Lord Raptor's face – it is nicely detailed, so you can see him well. The tongue is also a separate part – it came detached in the bag I bought it in, and it took me a bit to work out where it went XD. The figure likely came in a gachapon, so it is supposed to disassemble, but likely originally had assembly instructions. Fortunately these things aren't too hard to construct.
Right: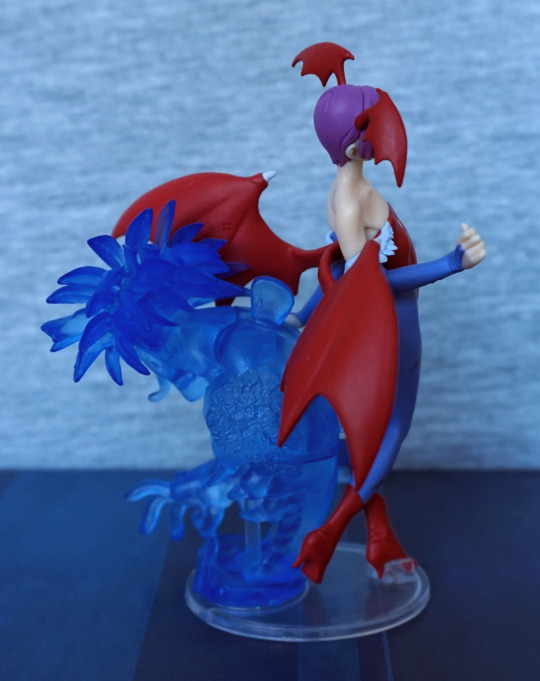 Whilst Lord Raptor is one colour, they've done a good job with the texturing, so he looks good. It's so easy for translucent figure and figure parts to look bad and cheesy, but here I think it works well. The backs of her wings don't have too much to them, but that's more the design of Lilth than the figure itself. It has the one notable detail she has – the creases on her wings.
Back: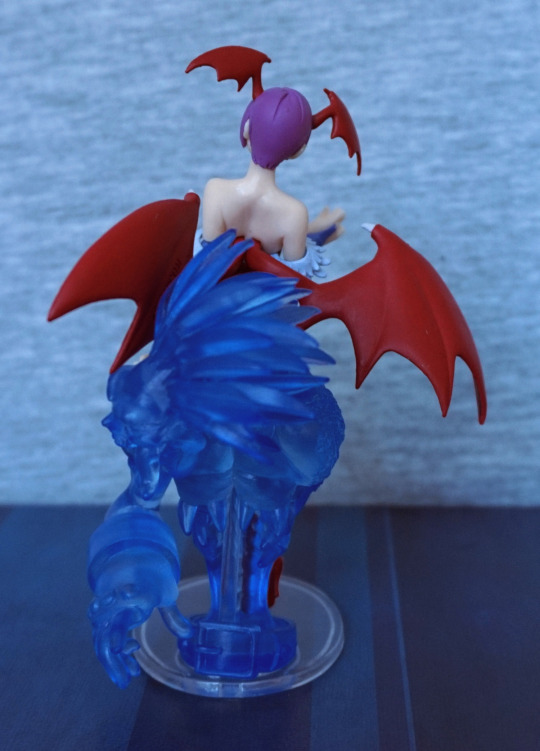 Here we see Lord Raptor's impressive mane :). And Lilith's back, which has some definition to it. The paint and sculpt is impressive on this tiny figure, especially so for a trading figure.
I'm glad I was able to pick this one up, and would recommend it to anyone who likes it.. if you can get hold of it.