This one was added to a small order. 
And it is small: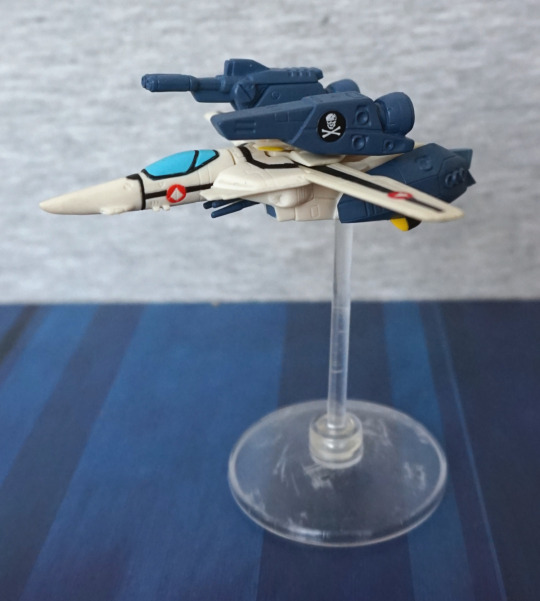 This is a gachapon toy of the VF-1 from Macross. Or Robotech if you prefer. It's decently detailed for a gachapon figure, but does have a habit of falling apart. 
Right: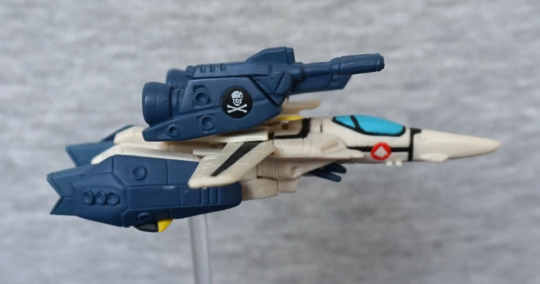 Logo on the gun is rendered well, and I like the little details in the sculpt. The paintwork is neat, but doesn't have much detail to it. 
Front: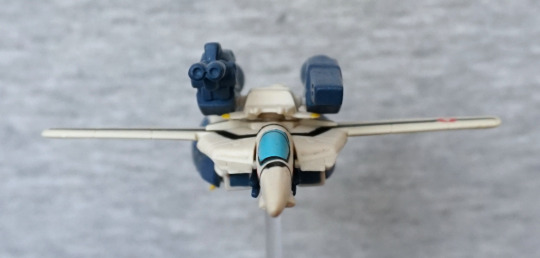 Vrrooom. 
Back: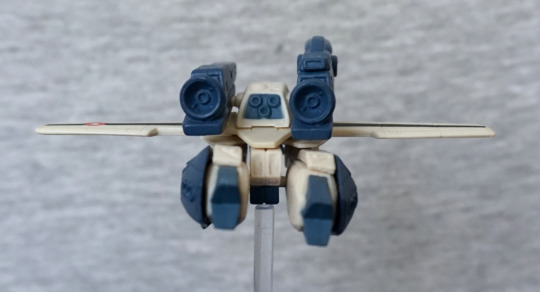 Engines are sculpted here, and you can see the VF-1′s feet. for when it is gerwalk mode. 
Top: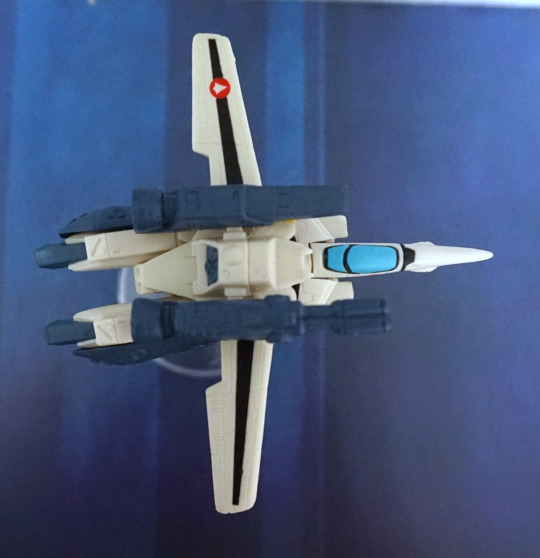 Here you can see the way it is twisting from not wanting to stay assembled. I like the little logo on the wing.
Bottom: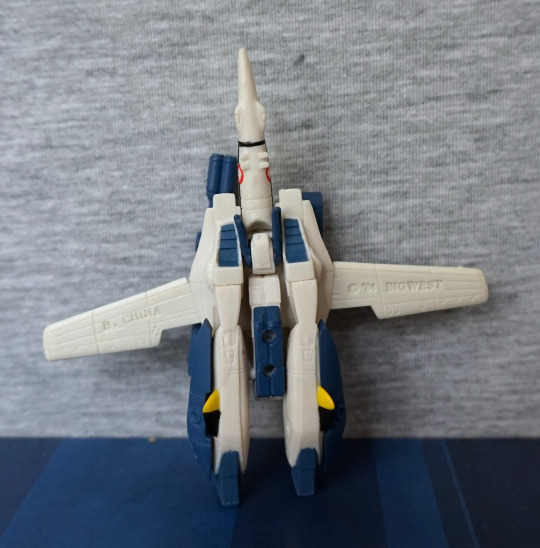 Here you can see a hole for the stand. There are two holes here, for an extra accessory you get with one of the other gachapon figures. I like the fact they've done the plating on the wings… even if it is obscured by copyright info… 
Overall, an OK little figure, but does have the disadvantage of liking to fall apart. Kinda wish Kinder Eggs had things like this, but this wouldn't fit in a Kinder Egg. Hm.