This is the third mystery box I've got from AmiAmi, and probably the last one I'll get for awhile, as I've spent rather a bit too much over the year, and this one was the weakest I've had. A bunch of this stuff will probably find its way to eBay/Facebook buy-sell on the run up to Christmas. 
First up, the figures. This time all the figures were trading ones. Let's start with one from a series I know, Fate: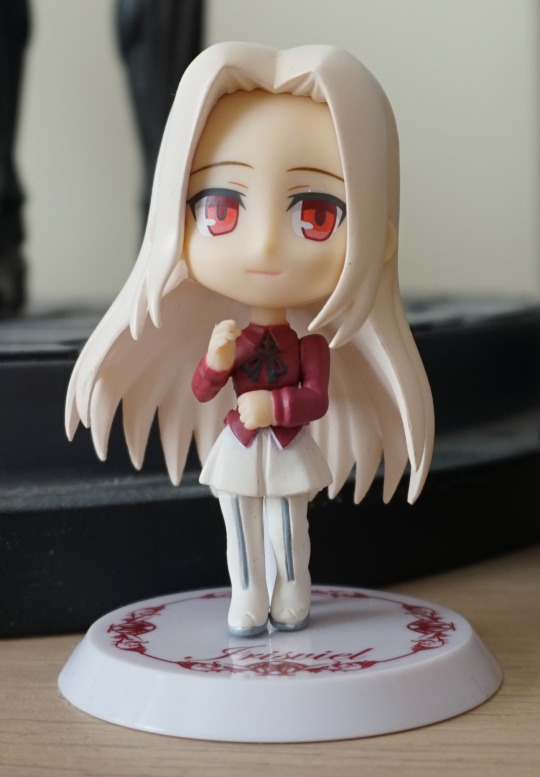 She's not a character I particularly have any feelings for
(Irisviel) but, hey, Fate/Zero!
Next up is a Gundam SEED Destiny blind-box character. These seem to keep popping up, and this is the third I've ended up with, Mayu Asuka: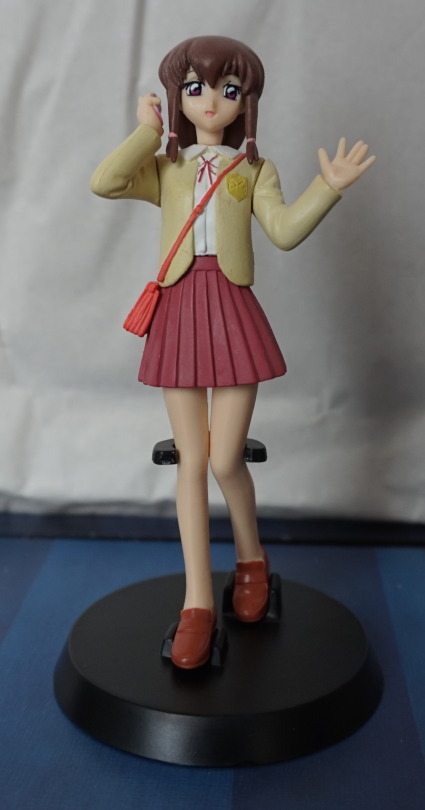 As she's the bonus extra figure, she came with a choice of two different left arms: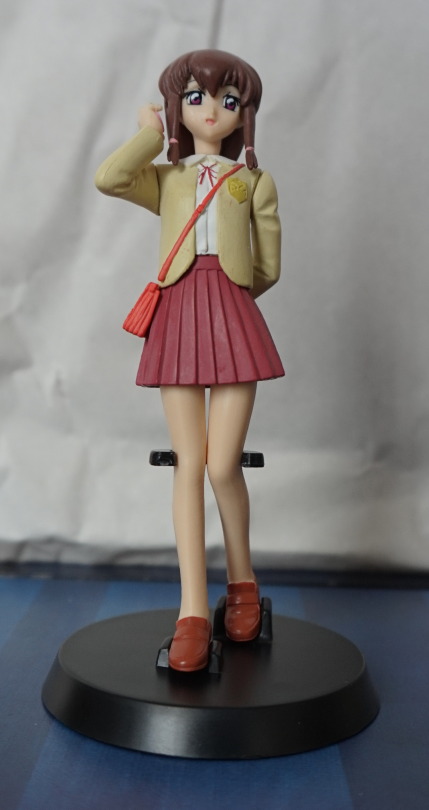 Here she is, clearly on the phone: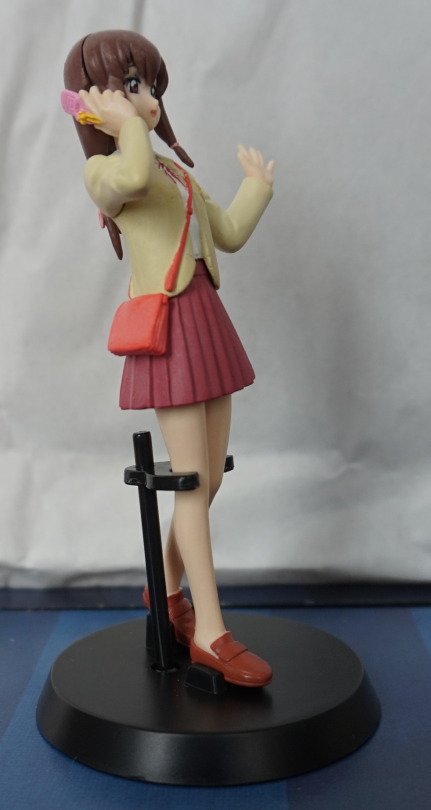 Paint quality really is quite derp on this one, so I can see why it got traded in. 
Here's a figure I know, but didn't take out of the bags: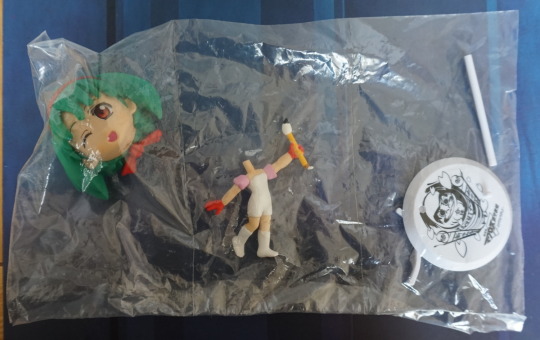 She's Ranka Lee, from Macross Frontier. Looking at this figure on MFC, there's a part missing. Not a very inspiring figure though, so she might get sold. hence me leaving it in the bag. 
Next up, is a tiny figure I quite like. She's apparently Shelby from Duel Maid: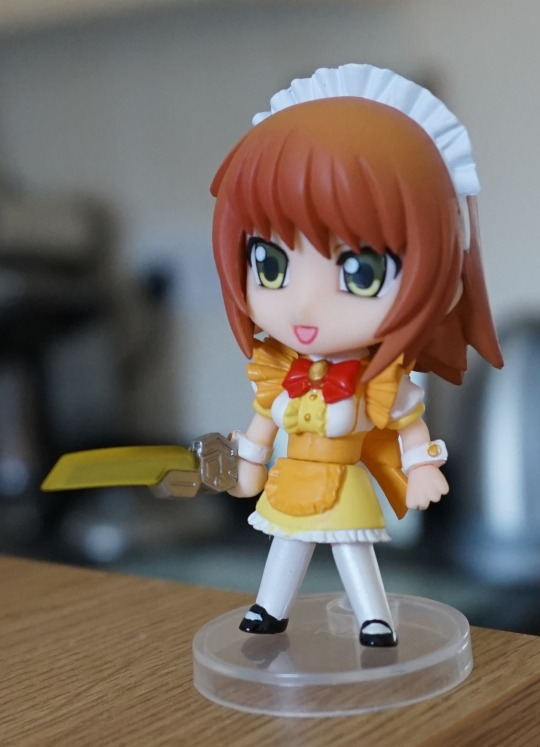 Back: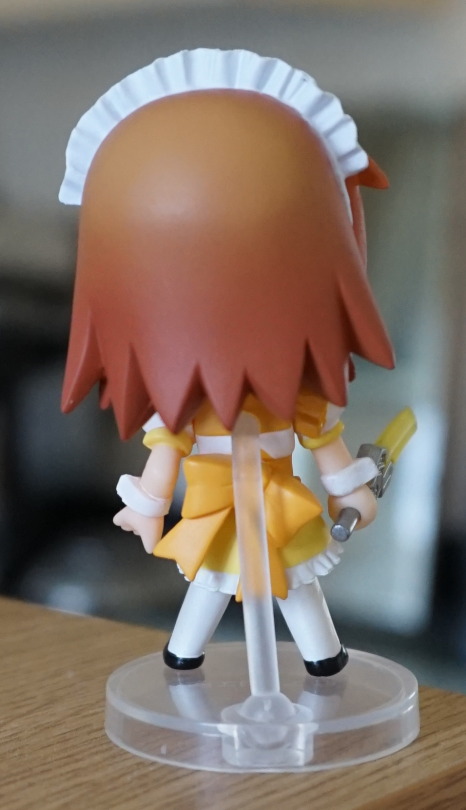 She came with two different arm types. Originally she had both sword-holding hands, but she also has splayed ones. Here's the two not equipped: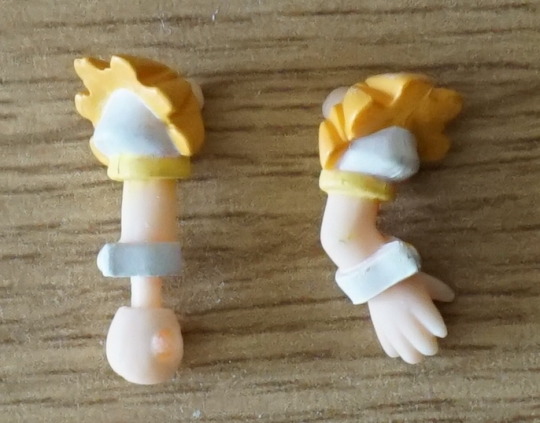 This is apparently Aisaka Taiga from Toradora!: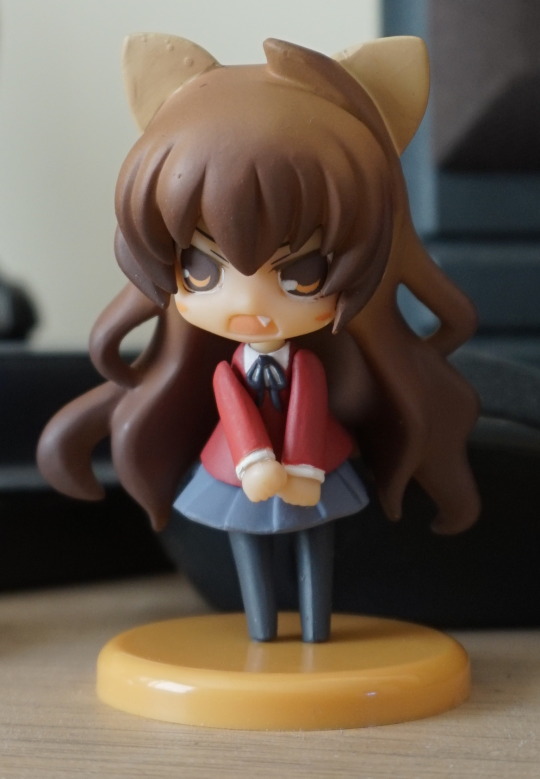 She's cute, she's catty and I like her. OK, maybe not cute.
Next up, some mecha character called Chiha: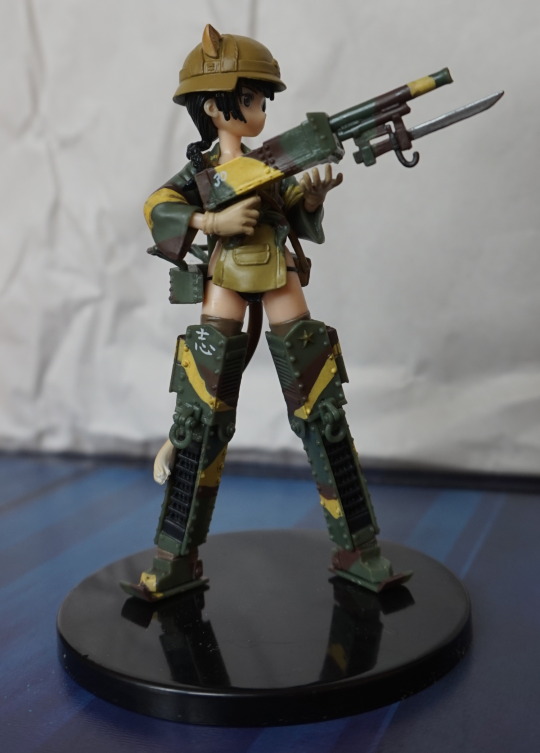 I have a thing for mecha-ish things, so keeping this one:
Here's her back: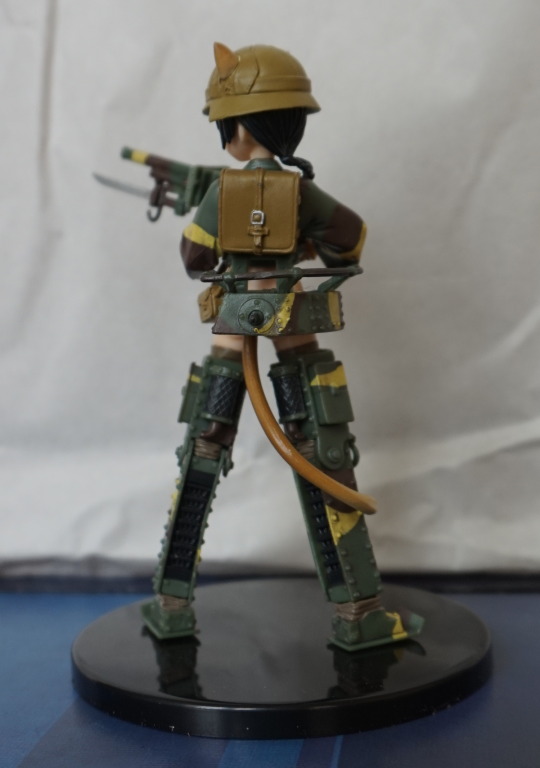 Cat… mecha… human… yep, it has it all :P. Well, maybe not trousers. She seems to have forgotten those. 
This is a K-ON! character called Nakano Azusa:

She looks OK, but I've never watched K-ON!, and not likely to change that, so may sell her on. 
And last for the figures, Yagami Tama from something called Sasami-san@Ganbaranai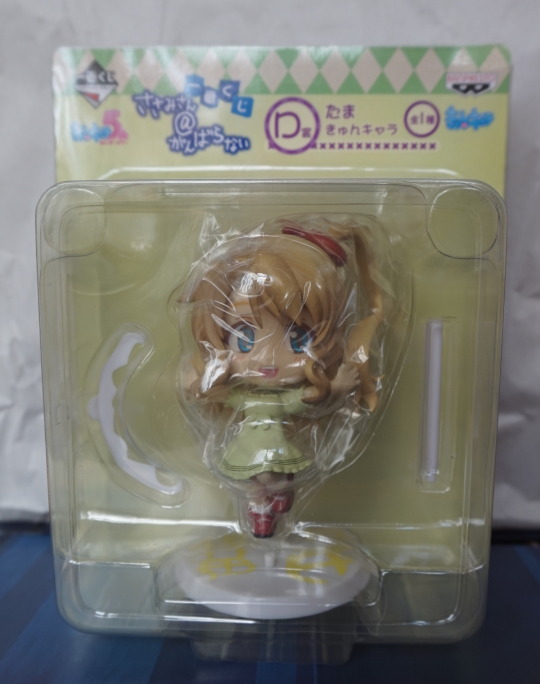 Yep. She's a thing. Don't have anything to say about this one. 
And that's it for the figures. Tomorrow, the non-figure items!