Today's two figures will be Tiger in his suit and Lunatic. 
Here we have Wild Tiger: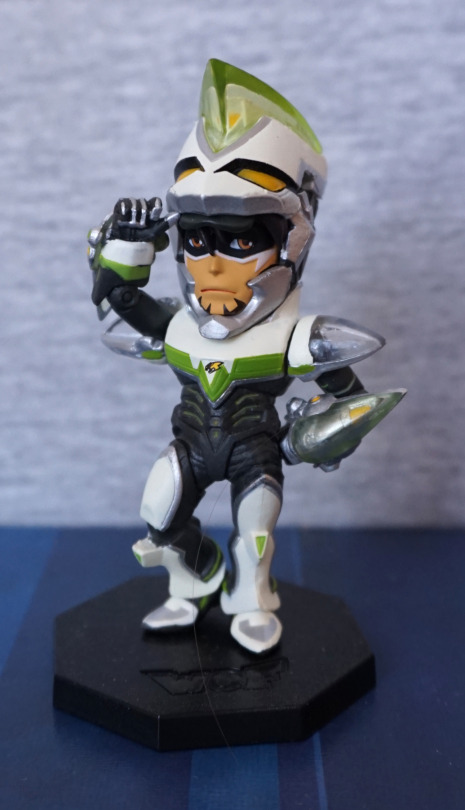 In this figure we get to see his face and his suit, which is a rarity with his figures. I like the fact he's wearing his eye mask under the suit… like he needs it. The paint on his is really nice, but a little less neat on the suit, The clear pieces of his suit are nice – on his should, arm and helmet. Though, like the Bunny figure, the tint is too pale on the green parts. 
Left: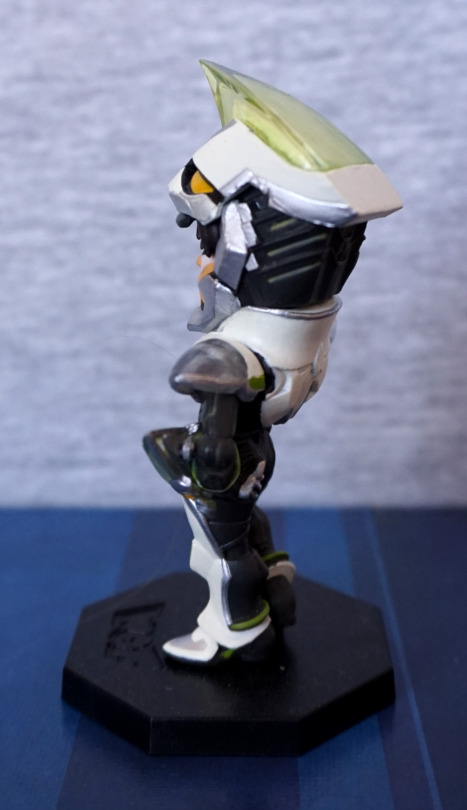 Not too much to see here. 
Right: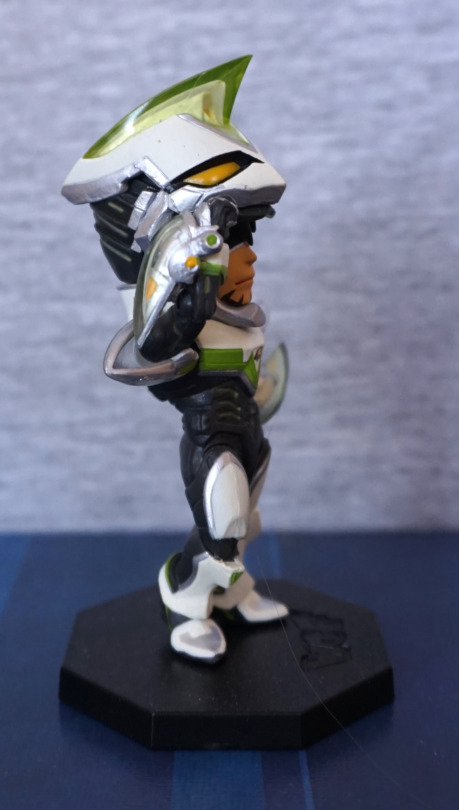 Paint is fairly neat, and I think he's posed well.
Back: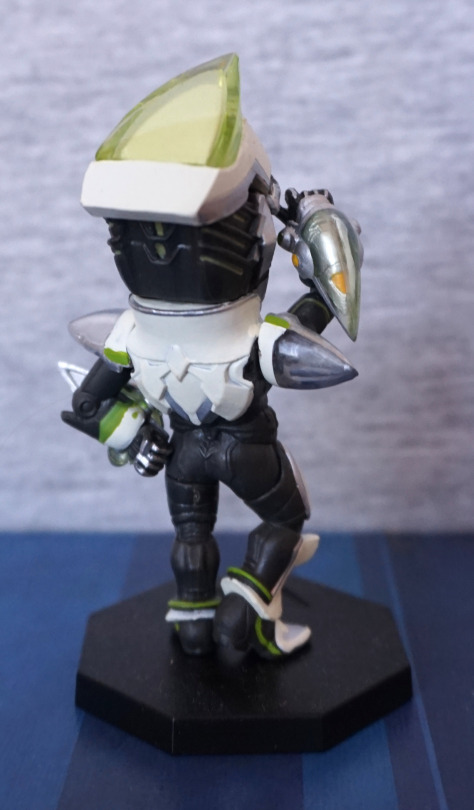 His pose also works well from he back. He has a few small details painted too, which makes the figure look good – his boots, bit on his back, and the green parts on the back of his helmet. 
Overall I like this figure – and he's a welcome addition to my collection for the different pose. 
Now for the villain of the piece, Lunatic: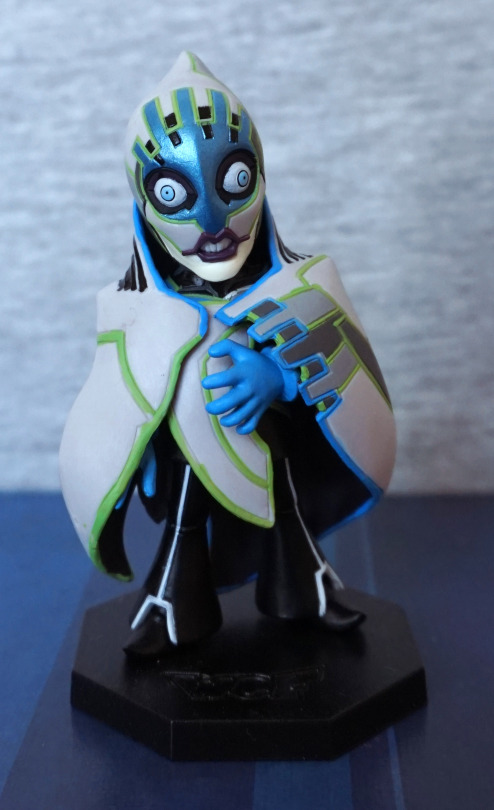 His head is painted well, and his hand, but the green paint feels rather rushed on his right of his cape. The white lines on his trousers have come out well, though. 
Left: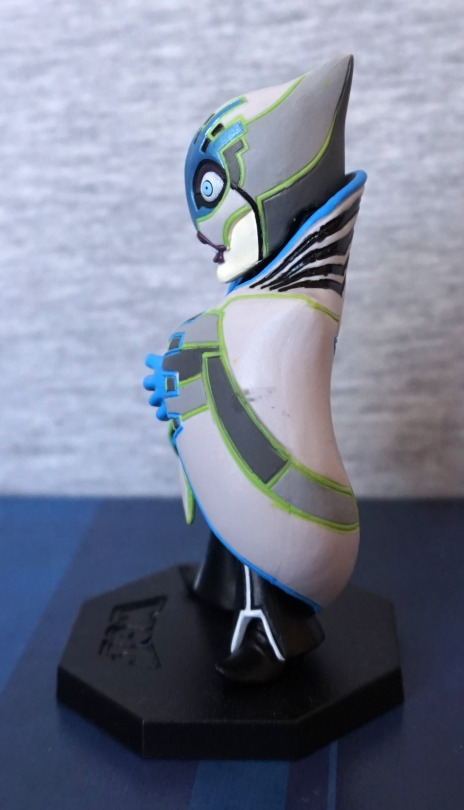 His head is painted well, but again, paint on the cape looks rushed, and there's a bit of a transfer mark in the middle. Think he needs to give his cape a wash!
Right: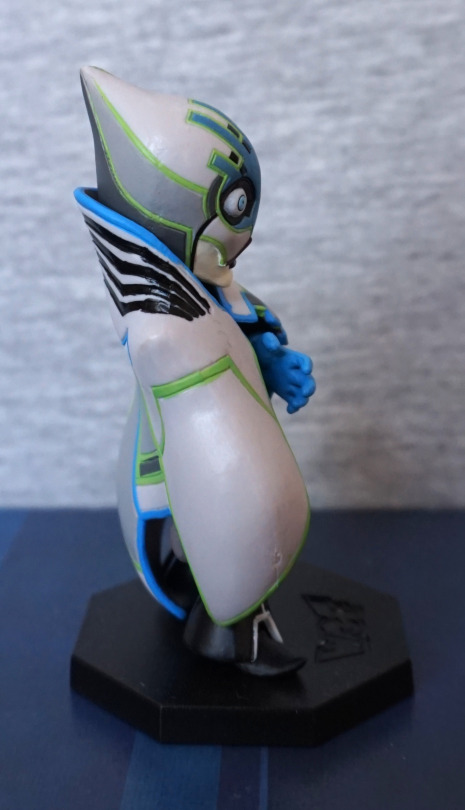 Ditto the remarks for his left-hand side.
Back: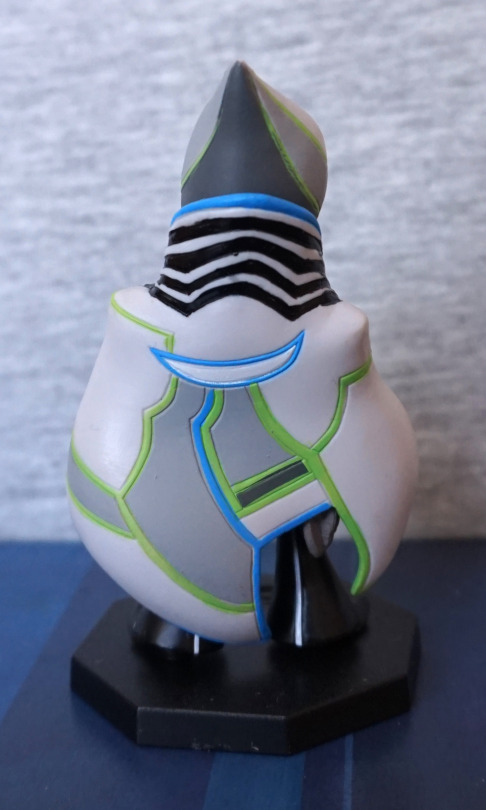 The green and blue paint seem a fair bit neater back here than the sides, but still has some slop and misses. Black paint didn't feel like going within the lines on his collar. 
I'm really impressed with his head, and the sculpt overall, but the paint on his cape is rather the letdown. One to display at a distance… which fits Lunatic. But it would've been nicer if the painter paid a bit more time to his cape.