This is the fourth and final part of the Battle Break figures. Let's see what the last few boxes bring us!
Here we have a Sphinx, Spin-X (スフィン-X):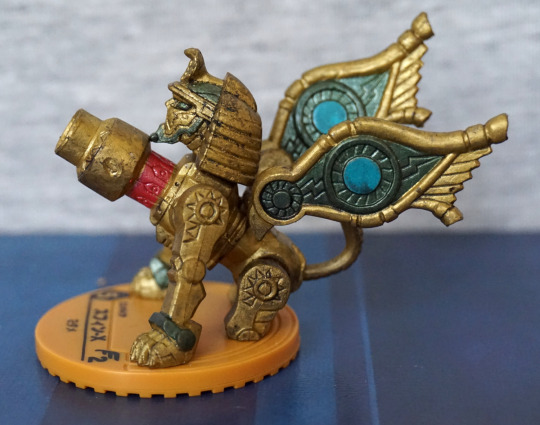 Robo-sphinx! I love the design of this one, and he's nicely painted. Looks like some of the green may've smudged a bit onto the middle of his wing by mistake. The colours work well together, and fit the Egyptian theme. 
Front: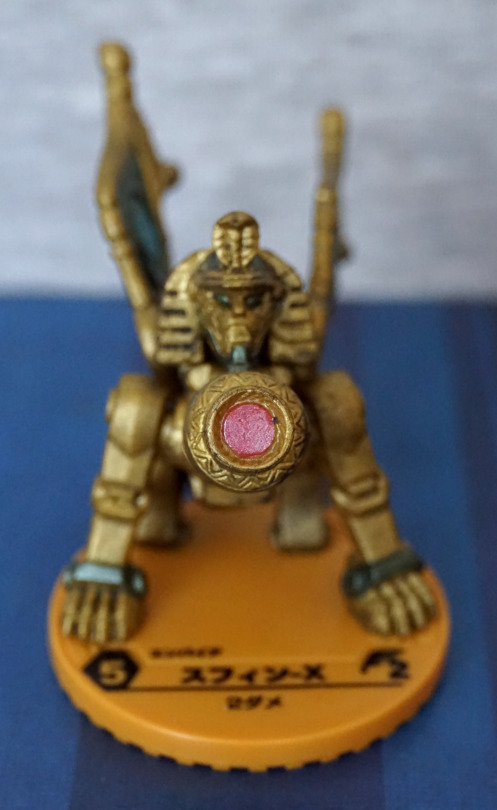 Here his front is dominated by a large cannon. I like the ornate design on the end of it.
Back: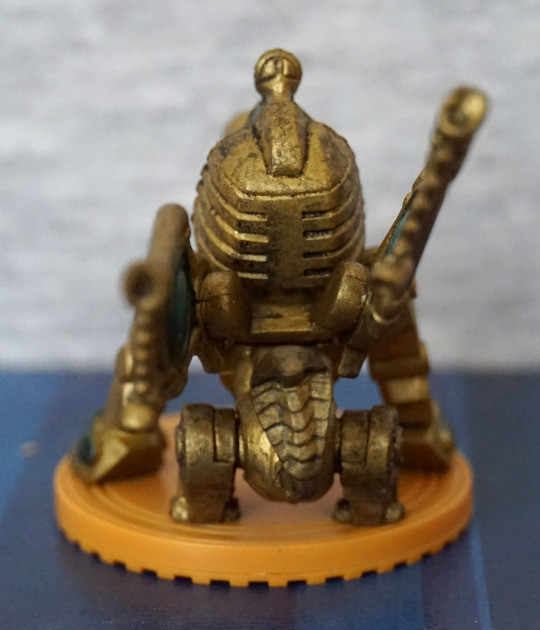 The bottom of his back looks a bit odd, with the way his legs are attached to it, giving to a strange, bulbous look. Back of his head looks OK. 
Ranch Lizard (牧場トカゲ):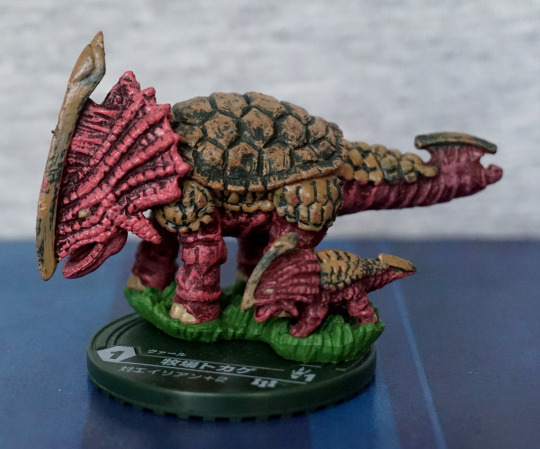 A big one and a little one, aww. The overall design is reminiscent of a triceratops. The sculpting is decent, and the colour scheme works. 
Back: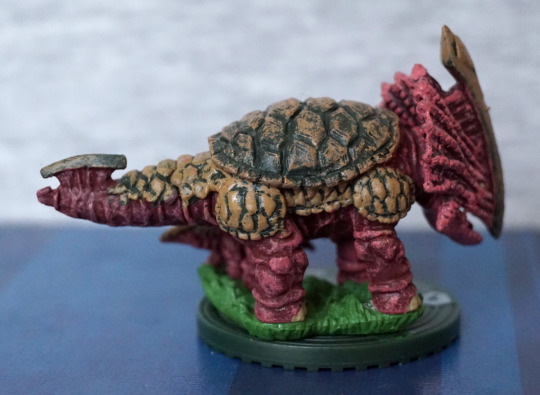 More of the same. Paint looks OK for teh most part, but could do with a bit more dark paint on the brown part of the tail. 
Head: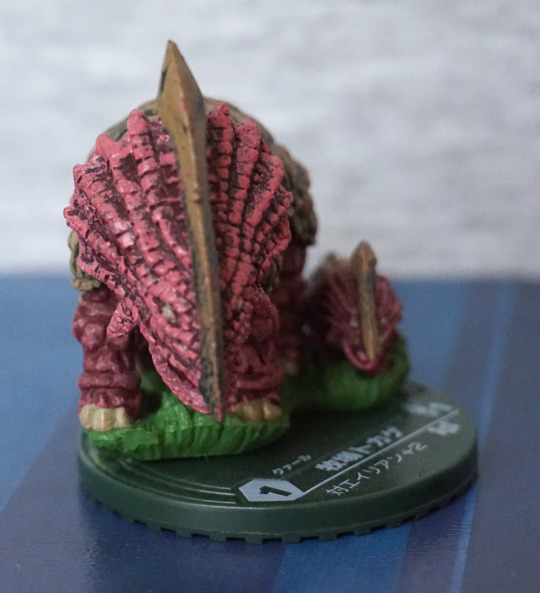 Yup, don't want to have this guy headbutt me. Thinking that'd hurt with that chitinous protrusion. 
So, if you're a rancher, this is apparently the lizard for you!
Adams! (アダムス):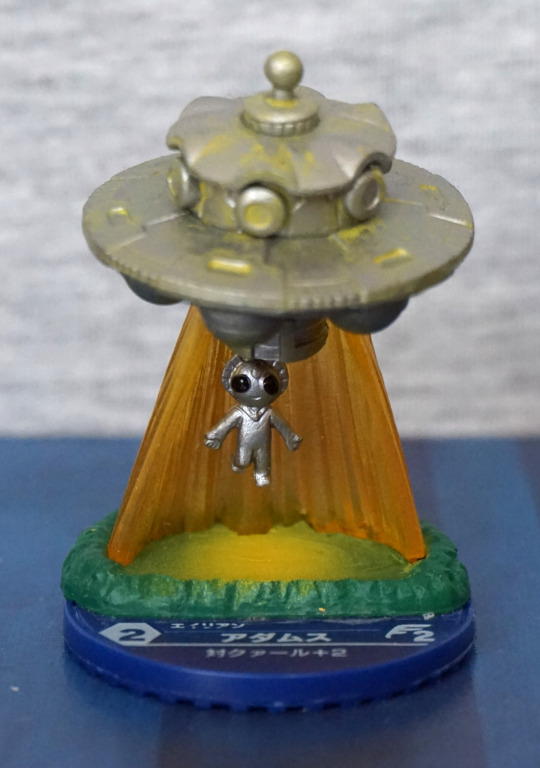 And now for something completely different… an alien beaming down! Loving the classic alien design. The colours work well together, and the sculpt is decent. This is probably one of my favourites. 
Side: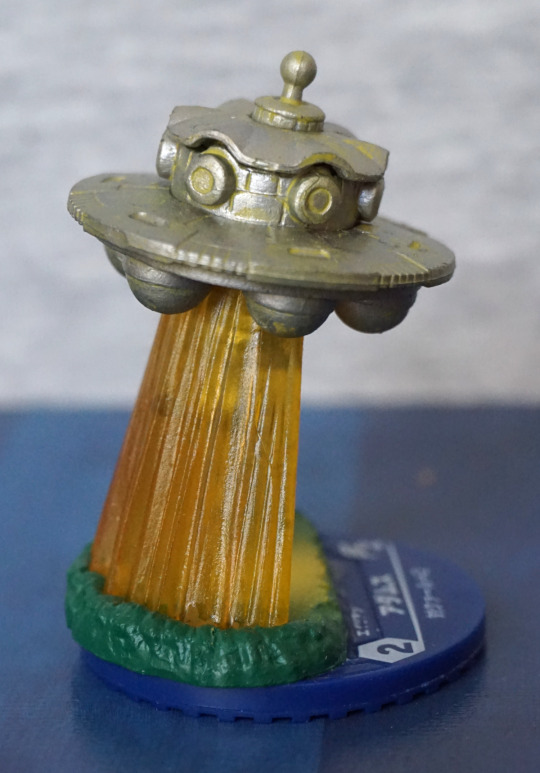 Here we can see the beam is translucent, and can just about see the alien through it. 
Back: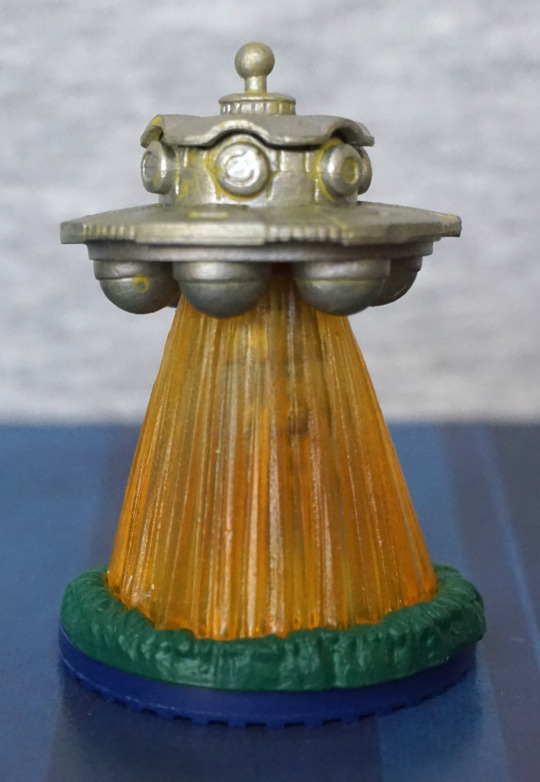 If you just want an alien craft beaming something down, this is the view for you. I think this figure has been well-sculpted and painted. 
And lastly, Waterline (ウォータリアン):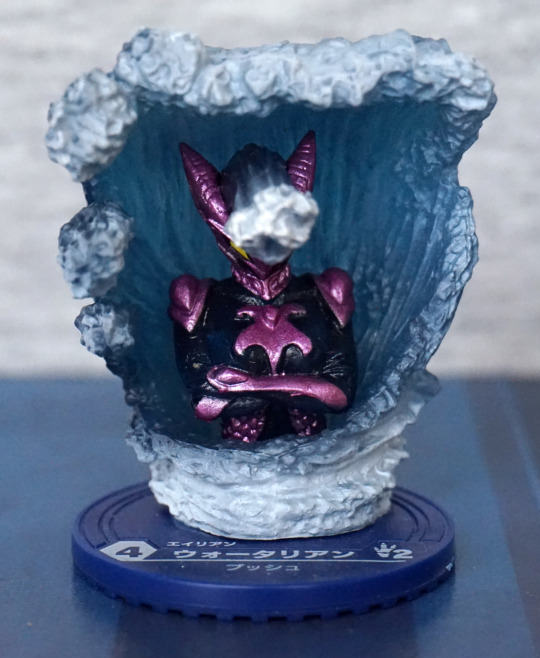 Here we have a water-based dude, with water protruding from his head. I like the colour scheme on this one too, and the purple parts seem to have been painted neatly on this one. The water on this one is a lot more effective than the foam stuff on the Horse Whale, and wish they went for more of this look on the Horse Whale figure. 
Side: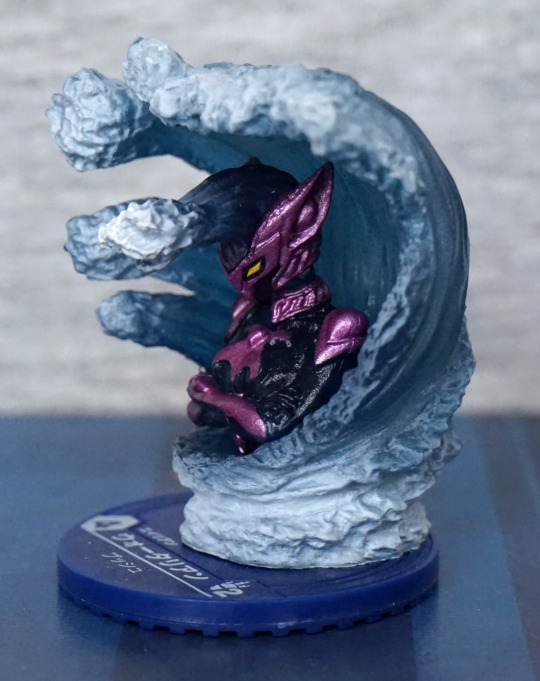 I like the design of his armour, and his watery hairstyle. The wave and foam have also been painted well, and it does look like a cresting wave. 
Back: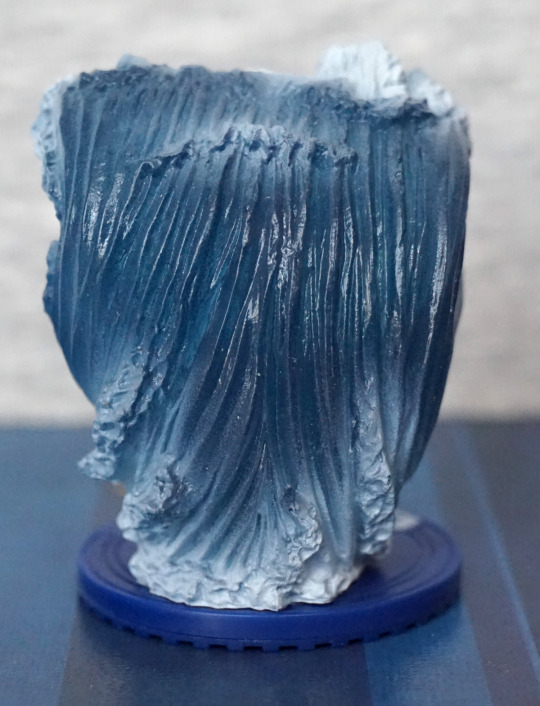 Yup, looks like a wave back here! Not too much to see, but the sculpt and paint are nice. Overall, I really like this one, but he is a bit hard to display so you can see him well due to the wave surrounding him.
With this set overall, I'm pleased with what I got. Some of the figures aren't that great, but I think there is enough inventive designs here that they work as display pieces as well as game counters. Could also see these being re-purposed for another board game, if these characters fit the theme.